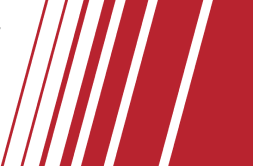 Summernats 34 operates under a COVID Safe Event Plan. Please read the below and follow the rules so we can all have a great event and look out for our mates, families, staff, and the community.
- You MUST wear a mask in all indoor settings
- You are ENCOURAGED to wear a mask at all times at the event, particularly in situations where you are unable to physically distance from those unknown to you
- DON'T COME if you're unwell, been in a hotspot, have COVID, or have been overseas or otherwise require quarantine
- DO COME if you're feeling fine, haven't been in touch with anyone who's sick or been in a hotspot/overseas, and you're ready to have a great, socially-distanced time
- Check in using the Check In CBR app
- Use the hand sanitiser located in numerous places around the venue and practice good hand hygiene
- Make yourself aware of the first aid facilities at the venue. Download the Summernats app.
Campers who become symptomatic are asked to leave the event and immediately return home, together with any other guests they have travelled with. This is because it is very difficult to isolate at EPIC whilst awaiting a test result, which could take approximately 48 hours. In addition, if the individual is a positive case it will not be possible for the individual to isolate at EPIC.
The ACT only has limited quarantine accommodation, and hotel accommodation is scarce. ACT Health advice is as follows.
Any campers who become symptomatic (no matter how mild) should leave the Summernats event immediately.
Individuals should pack their belongings whilst wearing PPE and practicing good hand hygiene and should not attend the broader event or any other public place in the ACT.
Individuals should advise event organisers that they are symptomatic and are leaving the event – so that appropriate actions can be taken in accordance with the event COVID Safety Plan.
Individuals should seek testing in an ACT Government facility as they leave the ACT.  Details of testing facilities can be found on the ACT's COVID-19 website.
Individuals should travel directly to their home, making only brief stops at isolated rest areas.  They should wear a mask and practice good hand hygiene whilst outside of their vehicle.