10 Summernats Show Car Essentials
Less than 100 days until everyone is rolling through the gates of Summernats 36. Having the car ready is the first challenge. Last minute packing is always the way, so here's a list of ten items that we reckon all entrants who are putting their car on display have left behind at some point in the January madness. Here's your reminder!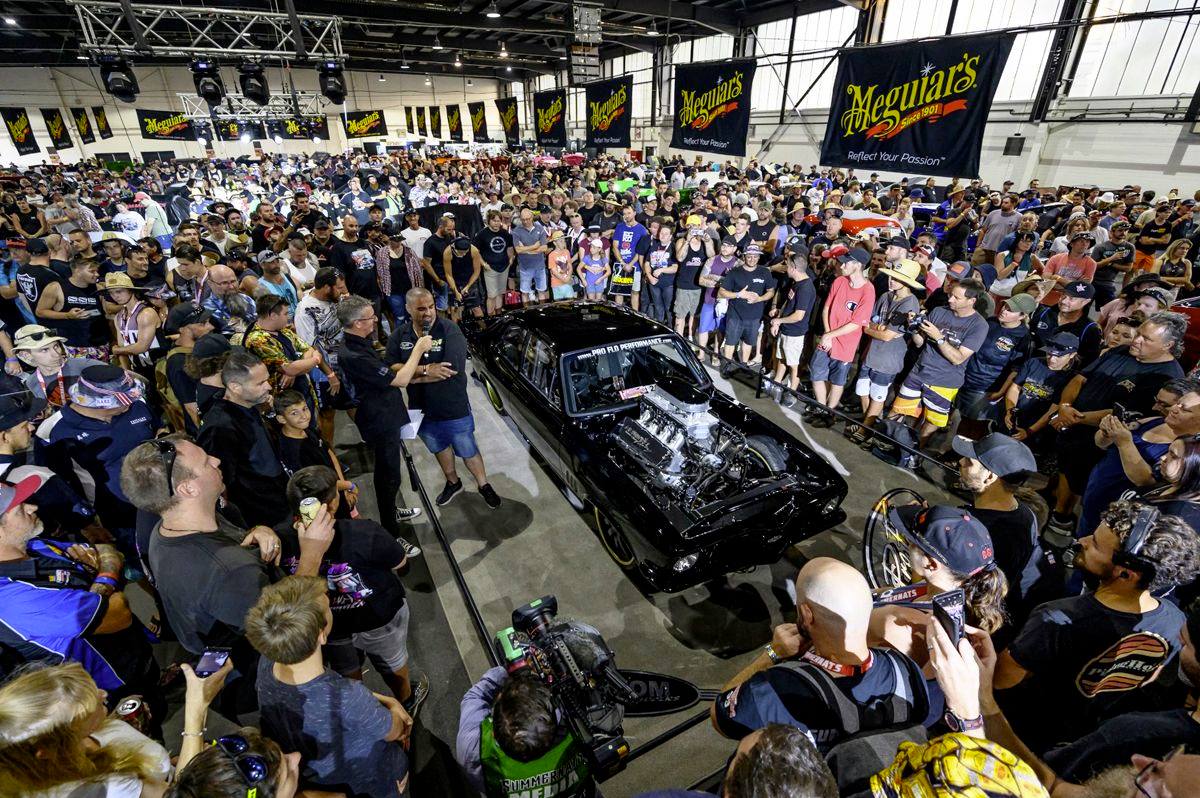 Keepin' it clean
Summer is a brilliant time to visit Canberra with brilliant weather and plenty to do and see at and around Summernats. Four days is a long time to keep your car looking it's best so make sure you pack what you need to keep your street machine gleaming. Summernats is also a great opportunity to top up on the best products and score some great show deals.
Bring the power
How good is lapping around Summernats all weekend, being part of the street parade through Canberra or entering the driving events. However, that said, having a power pack handy will keep you in the fun in case your battery goes flat. Extra power is never a bad thing at Summernats!
Wax on, wax off
When it comes to the show and shine there is two very important things. First you show up, then for four days your beast needs to shine. Having a good quality wax for beast will bring out the best for depth and clarity. You can always find some top of the line products in the traders pavilion. We all love our cars looking their absolute best and there's no better feeling than getting to display your pride and joy at Summernats.
Get a grip
The first day of Summernats is always epic and it gets better and better as the days go on. One thing you'll notice by day four as you look around the burnout area is some great race tape, panel beating skills. Over in the Meguiar's Elite Pavilion you would be using the tape for lighting, running cables along the floor and the all important Top 60 entrant list! In other words, a couple rolls of tape will serve you well!
None shall pass
The Meguiar's Elite Pavilion is a busy hive of excitement throughout the entire weekend - with the standard of vehicles that have rolled through the doors over the years we're not surprised! Protection of our beloved vehicles is one the most important part of the entire show, having a good barricade for the onlookers to take in the beauty from a safe, measured distance can be very helpful.
Nothing to see
We've all been there. Either mysterious chips or little mishaps that we try so hard to avoid can happen from time to time. Touch up paint for any show and shine vehicle is extremely handy. They say if you have it you're more likely not to need it! So take it everywhere.
Suck it up'
So much hard work goes into some of the displays in the Meguiar's Elite Pavilion, the foot traffic alone can bring in some unwanted muck. You wouldn't believe how much you would need a vacuum when displaying your car. Having a stick vacuum is a life saver!
Wrap it up
The best part of being on show at Summernats is the experience and the people you get to meet - and believe us, they do appreciate the time and effort you've put into your machine. Keeping your car clean so you can enjoy each day doing the fun things that the event has to offer is worth having your car cover on hand.
World's greatest invention
Thinking of all the useful tools in our garage, there is one that stands apart from the rest. Trusty old zip ties. From signs with 'SEND IT' to zip tie fashion hacks fixing belts and busted thongs. The one time you don't take some will be the time you'll need a packet.
Lift me up
Having a good jack is an extremely important item for travelling to a show and whilst at the show, combined with stands of course. Anything from show setup, changing wheels, lifting other objects on the display and even changing a tyre after the winning the Summernats 35 Grand Champion skid!
So, before you head off be sure to give all the above some thought and pack what you need. See you in January for the best car festival on the planet.