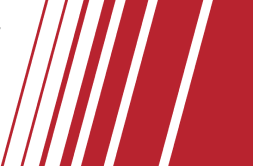 JOHN PETERSON BURNOUT HALL OF FAME
The sport of burnouts is undoubtedly a highlight for many of the 100,000 people who attend the Street Machine Summernats in January each year, with hundreds of tyres meeting their smoky end on the burnout pad and Skid Row to the delight of the cheering crowd.
For others, killing tyres is a way of life with decades as well as tens of thousands of dollars devoted to burning rubber and entertaining the crowd. This passion has developed into a community of hardcore auto enthusiasts led by the kings and queens of the sport behind the wheel and those who have dedicated significant time and energy into helping those drivers do what they love.
It is with this in mind that the Street Machine Summernats has chosen to recognise the first six individuals who have contributed greatly and achieved highly in the sport by inducting them into the John Peterson Burnout Hall of Fame as well as presenting them with an exclusive numbered jacket.
This brand-new accolade is named for the man credited as the father of modern burnout competition, John Peterson. The Ford fanatic, engine builder, drag racer and all-round petrolhead was the first to take what was then known as a wheelie competition – a straight line burnout without any of the flair of today's drivers – and flip it on its head, wowing the crowd with his driving abilities and the thick plumes of smoke erupting from his car's rear quarters.
That was 1977 and the sport has come a very long way since then with burnout competitions running not only the length and breadth of Australia but in numerous countries around the globe. The first six inductees to the John Peterson Burnout Hall of Fame exemplify the passion and dedication required to compete at the highest level, whether as drivers or dedicated officials without which burnout competitions like the Street Machine Summernats couldn't happen.
John's family as well as each of the inductees present were presented with an exclusive numbered jacket to recognise their entry into the Hall of Fame. New inductees will be announced each year at Street Machine Summernats.