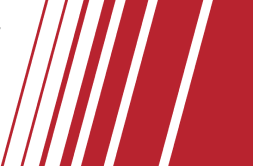 Find your perfect moment in Canberra. Whether it be a tour of a craft brewery, paddling on the lake, or exploring our dining and nightlife precincts, Canberra has you covered. Get tourist tips, tickets and book accommodation online at VisitCanberra or call us on 1300 554 114.
For well over 100 years, Meguiar's has been providing the world's car crazy enthusiasts and fastidious professionals exceptional products to get every vehicle surface including paintwork, glass, wheels, tyres, plastics and the many different interior finishes – showcar perfect. And to keep them looking better for longer.
We are the petrol in your tank, the rev in your engine and the smoke under your tyres. With a huge year planned for 2022 consisting of drag challenges, rolling drag racing, car exhibitions and street meets, Tuff Streeters is primed to become one of Australia's leading automotive event operators.
You Need These Wheels. No one's ever made history by staying in their lane. Fortune favours the bold, the eccentric; the ones ready to break the mould with their own style. Remember, there's no way to purchase passion - you can't rent real - and you can never buy cool. That's why we include it free in every Rotiform box - for those who think outside of one.
Wherever you look PPG 'Protects and beautifies the world'! As the world's #1 producer of transportation coatings, PPG supplies new car, truck and motorcycle manufacturers around the globe, as well as being the leading choice for collision repairs. And, for the absolute coolest custom colours on the planet, PPG's VIBRANCE COLLECTION® finishes create stunning paintwork that literally turns heads and gets award winning recognition. Insist on PPG!
Uncle Reco leads the way in vintage clothing and pop-culture apparel. Along with our unrivalled quirky accessories, Uncle Reco is unlike anything else in the Australian streetwear market. We produce only the highest quality of clothing, accessories and apparel across all our assortment of items.
Coca-Cola in Australia began in 1938 with a single drink. Today we've grown to more than 160 drinks across coffee, juice, mixers, soft drinks, sports drinks, tea and water. This is the story of our passion for listening to what people want, creating irresistible drinks and making everyday moments more enjoyable.
Aeroflow Performance provides a wide range of high quality performance products for Racers, Street machines and Hot Rodders. Our ever increasing range features fittings, fuel system components, intake solutions, diff components, Bosch Motorsport products and even Turbocharger systems – you can see it all at AeroflowPerformance.com
Summernats is Australia's largest automotive lifestyle marketplace and puts you in front of over 100,000 people in the one place at the one time. Summernats is the perfect place to launch new products, talk to your customers, create brand awareness and build brand loyalty.
We offer both indoor and outdoor sites that can be customised to suit your needs. Space is strictly limited.
Summernats Trade Exhibitors
Archer Coffee
Aussie Desert Cooler
Black Barrel Barbecue
Brophy's
Chillato
Cold Rock Mobile Ice Creamery
Dennis Humphrey Catering
Exotic Filled Candy & Licorice
Grain & Grill Café
IGA East Row
Jacko's Pizza
Kebablovers
Lambda Souvla Grill
Mr Fresh Truck
Real OG Burgers
Ringers Western
Serious Schnit
Soulvaki
Steve's Snacks
Thats Cool Catering
The German Kitchen
The Italian Traveller
The King & His Q
Wine Selectors
Wingsters
Yiayia's Kitchen Canberra