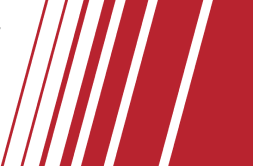 Bring your mates, your camping gear and move in for 4 days of extreme horsepower partying.
All campers must have a Season Pass and a Camping Pass. This includes General, Platinum, Entrant and Buddy Season Passes.
Anyone aged 16 and under planning to camp, MUST always be accompanied by a responsible adult.
All campsites have access to power as well as toilet and shower facilities.
CAMPING AND COVID
Any campers who become symptomatic (no matter how mild) should leave the Summernats event immediately.
Individuals should pack their belongings whilst wearing PPE and practicing good hand hygiene and should not attend the broader event or any other public place in the ACT.
Individuals should advise event organisers that they are symptomatic and are leaving the event – so that appropriate actions can be taken in accordance with the event COVID Safety Plan.
Individuals should seek testing in an ACT Government facility as they leave the ACT.  Details of testing facilities can be found on the ACT's COVID-19 website.
Individuals should travel directly to their home, making only brief stops at isolated rest areas.  They should wear a mask and practice good hand hygiene whilst outside of their vehicle.
Small Block Campsite - Includes 1 x approx. 6m x 4m campsite, access to power and 1 x on site vehicle parking. Available to tents, small camper trailers and cars.
Big Block Campsite - Includes 1 x approx. 6m x 6m campsite, 1 x on site vehicle parking. Available to tents, larger camper trailers, cars, utes, caravans and motorhomes.
Entrant camping allows entrants and their buddies, clubs or groups to pre-reserve campsites. The team are now processing the reserved campsite forms for Summernats 35. All submitted applications will be reviewed by the end of June.
Take the hassle out of bringing your own camping gear and book your tent city package today!
Packages are available as 2 or 4 people and include a pre-pitched tent and stretcher beds.
Entrants can rent a tent too!