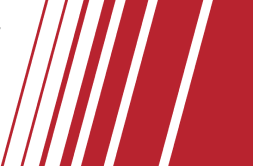 SUMMERNATS 36 ENTRIES HAVE SOLD OUT!
It's official, entries for Street Machine Summernats 36 are all gone! In an amazing display of passion from the automotive community, our four-day annual festival is on track to be one of the best yet. Missed out on entering your car? Grab a spectator pass. Summernats 35 sold out. Grab your ticket now before 36 sells out too!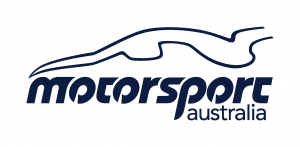 Summernats is sanctioned by Motorsport Australia. This means Summernats operates under Motorsport Australia safety and competition regulations. Any vehicle participating in any driving events will be scrutineered in accordance with the Motorsport Australia standards and Event Supplementary Regulations​.
BURNOUT PAD IS FOR BURNOUTS
CRUISE ROUTE IS FOR CRUISING
SKID ROW IS FOR SKIDS.
We all know Summernats 35 was pretty mad on Saturday afternoon. We let it roll a bit more than usual but ACT Police and Worksafe have made it clear to us that we all need to keep our cool on the cruise route like we normally do.
If you muck up on the cruise route you may be removed from the show, and could be that person who gets the event closed down. For a day, or forever.
So rip a skid at skid row. Do burnouts on the burnout pad. Cruise on the cruise route. It's that simple.
Don't be that person.
ENTRANT PROGRAM AT SUMMERNATS ​
Summernats Grand Champion

Burnout Masters

​

Burnout Championship

Cruise Route
Horsepower Heroes​

Go-Whoa

​

Grass Driving

​

Elite Judging

​

Street Judging

​

Tuff St Judging

​

Skid Row

​

City Cruise

​

Supercruise
TIPS FOR ENTERING SUMMERNATS 37, 2025​
Entrant cars must be modified or customised. Unique cars with limited modifications are also welcome. Your Entrant ticket includes a Summernats season pass for you and your vehicle, Entrant T-Shirt and number plate. Car Entries will not be valid or processed without payment received in full. The earlier you get your application in, the cheaper it is!
WANT TO SPEED UP THE ENTRANT APPROVAL PROCESS? DO THIS!
Provide as much information about your car as possible in each section. Don't make us guess what's done to your car.
Upload more than one photo. There's space for five so show us what you've got. Front three-quarter, side profile, engine bay, interior and any special features will help.
Pay for your Entrant Pass. We don't approve entries without a ticket.
THERE ARE THREE VEHICLE PASSES AVAILABLE AT SUMMERNATS 36
P1 ADDITIONAL ENTRANT PARKING
Additional parking is available exclusively for entrants at P1. Located outside of Gate 7, you can purchase your parking pass via the entrant portal. Book your spot in now as spots are limited. One pass per entrant. Does not apply to your entered car.
All you need to do is:
Log back into your application form
Select your Current Summernats 36 Entry
Scroll to purchases
Add a P1 Parking Pass to your cart
Make Payment & the ticket will be emailed directly to you.
ONSITE CAMPSITE VEHICLE PASS
To park up on your campsite you need to purchase a Campsite Onsite Vehicle parking pass through your camping booking. Once your car is parked on site you will only be able to move it on Sunday afternoon. If you move it off site prior you will be required to park in the P1 Carpark at an additional cost.
COMPETITION SUPPORT VEHICLE
Competition support vehicles are available for entrants competing in Burnout Masters, Burnout Wildcards and Elite vehicles only. If you meet these criteria, you'll be able to purchase this ticket at scrutineering. Alternatively, If you've already purchased this, your ticket will still be valid.
TRAILER PARKING
Trailer parking is business as usual at Summernats 36 - outside Gate 7. Free for trailers only. If you are parking a vehicle with the trailer you'll need to grab a P1 Parking Pass.