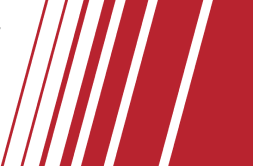 Street Machine Summernats 34 - Jan 6-9, 2022
The world's wildest car festival is back bigger and better than ever. Summernats returns to Exhibition Park Canberra for four massive days of horsepower, concerts, exhibitions and partying in the the new year.
Click 'Here' to enter or the button above
Log in or create a membership
Choose Summernats 34 event
Complete the online Car Entry Form. Save as you go.
Submit and Pay for your car entry
| | | |
| --- | --- | --- |
| TICKET | PRICE | DATES |
| Entrant Platinum Pass | $500 | |
| Entrant Season Pass | $225 | Jan 22 – May 31 |
| Entrant Season Pass | $275 | Jun 1 - Jul 31 |
| Entrant Season Pass | $325 | Aug 1 - Nov 30 |
| Entrant Season Pass | $375 | Dec 1 - Dec 21 |
| Entrant Season Pass | $500 | At the gate (if available) |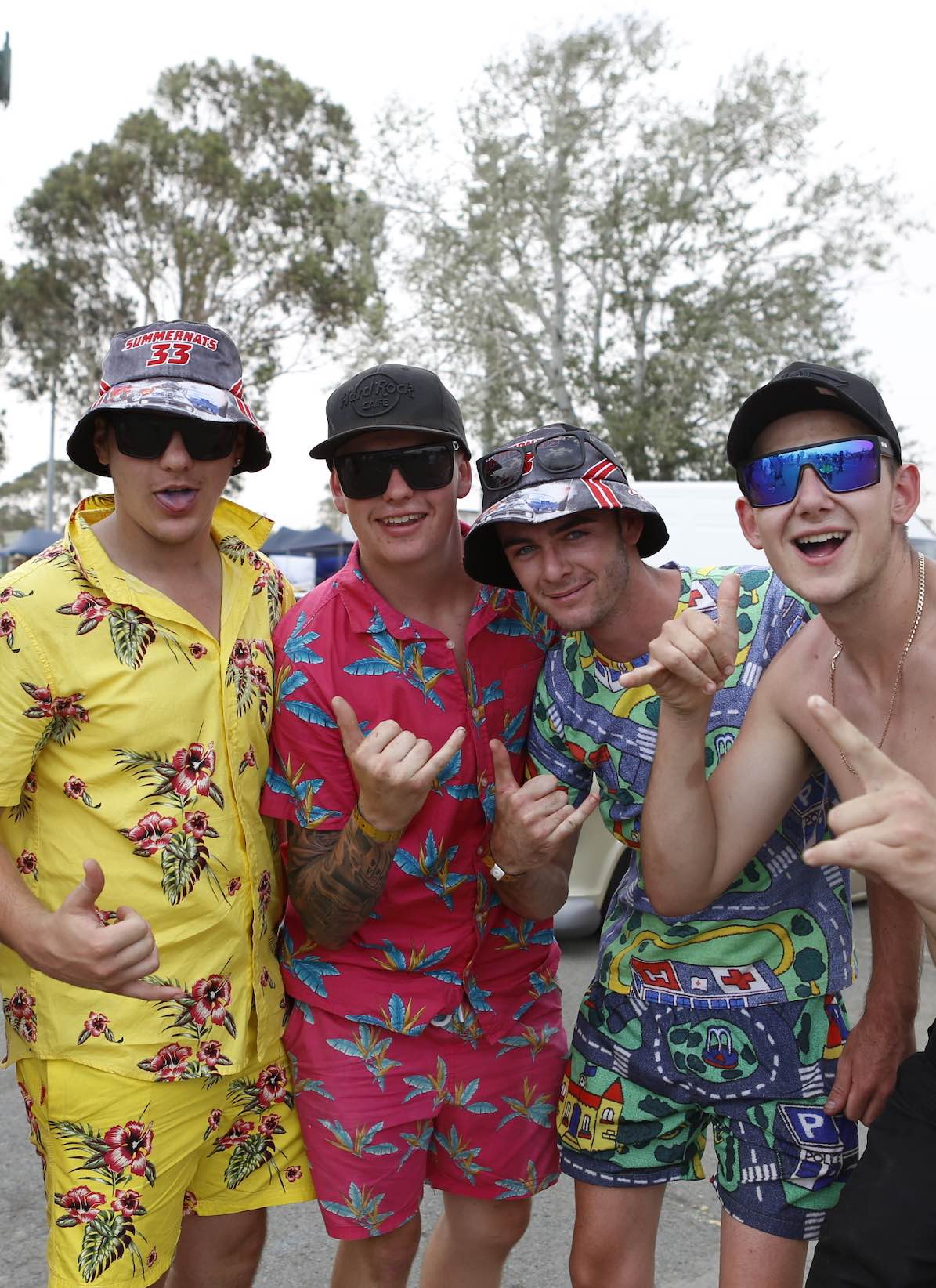 Additional Entrant T-Shirt $40
Your complimentary entrant t-shirt and number plate can only be redeemed at scrutineering. If you do not bring your vehicle, you will be able to purchase this pack for $50.
Summernats has two burnout competitions, Burnout Masters and Burnout Championship.
Any vehicle that wishes to take part in either burnout competition must comply with the event regulations and be scrutineered as a burnout vehicle.
Burnout Masters is the world's wildest motorsport competition. The best drivers, the toughest cars and the biggest burnouts.
To compete in the Burnout Masters competition at Summernats, entrants must qualify at a feeder event during the year.
SUMMERNATS BURNOUT CHAMPIONSHIP
The Burnout Championship starts on Friday as we select the finalists for Sunday. The Top 30 will be invited back for Sunday's final.
Entrants must be scrutineered for burnouts when they go through scrutineering.
Drivers and passengers are required to wear a helmet that meets standard AS/NZS 1698 and a fire suit that meets or exceeds one of the following standards: SFI 3.2A/5 or FIA 8856:2000.
Drivers and passengers will be breath tested
Access to the burnout pits is restricted to entrants and pit crew only.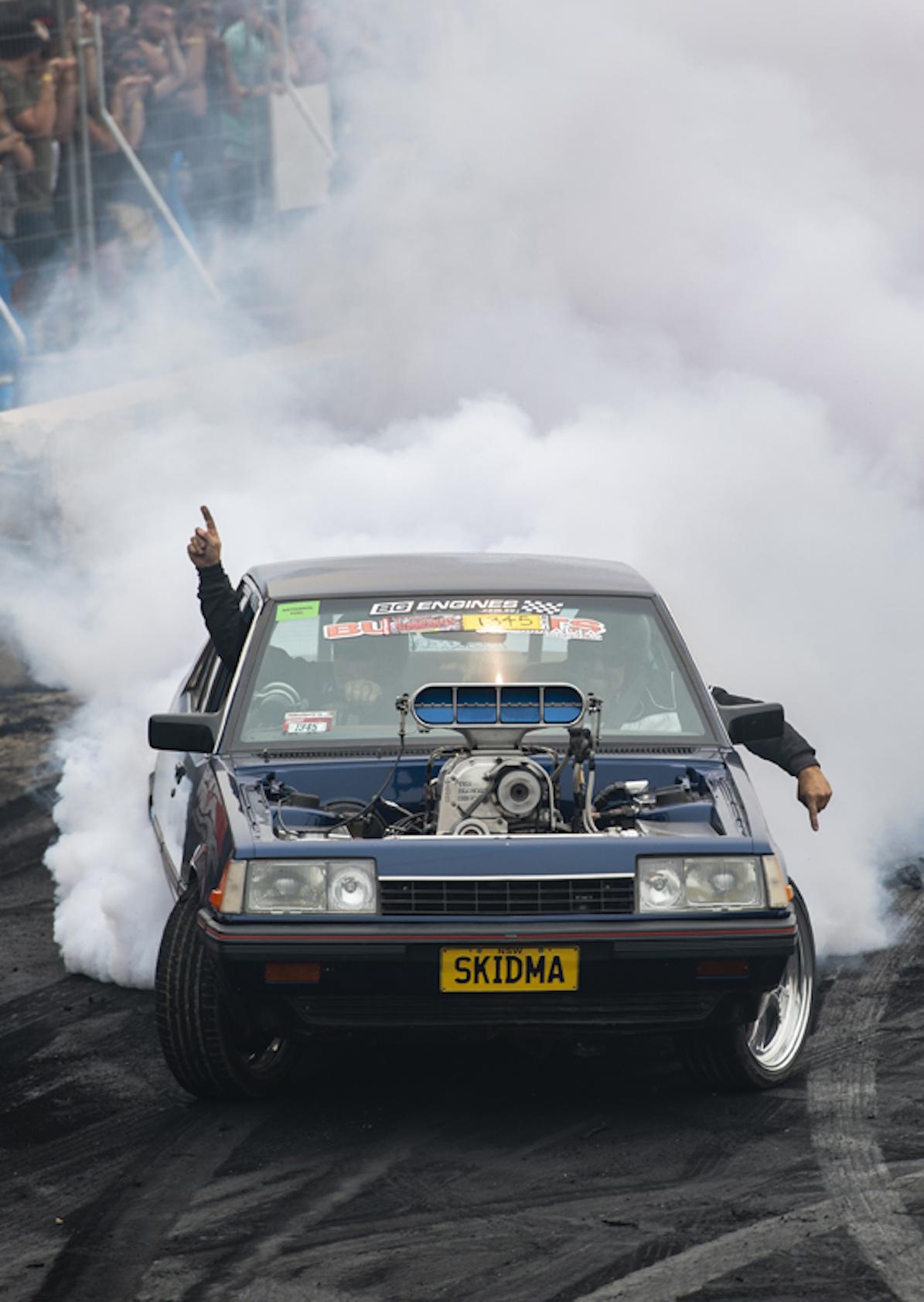 Show off your hard work to the crowd and the Summernats judges and you could win one of a huge number of trophies and prizes. There are categories for all types of car and an Elite category for the best show cars in the country.
Having your car judged by our panel of experts is a simple process. Check the event schedule for judging times and simply present your car looking its best to the judging pavilion.
Cars are judged in a number of categories including paint, interior, engine bay, engineering and more, with the best performers invited to take their spot in the Top 60 display.
The hottest new elite builds are unveiled at Summernats on Friday night at the Great Meguiar's Uncover. Got a car that has never been seen in public that you think should have a spot? Contact the Summernats office today.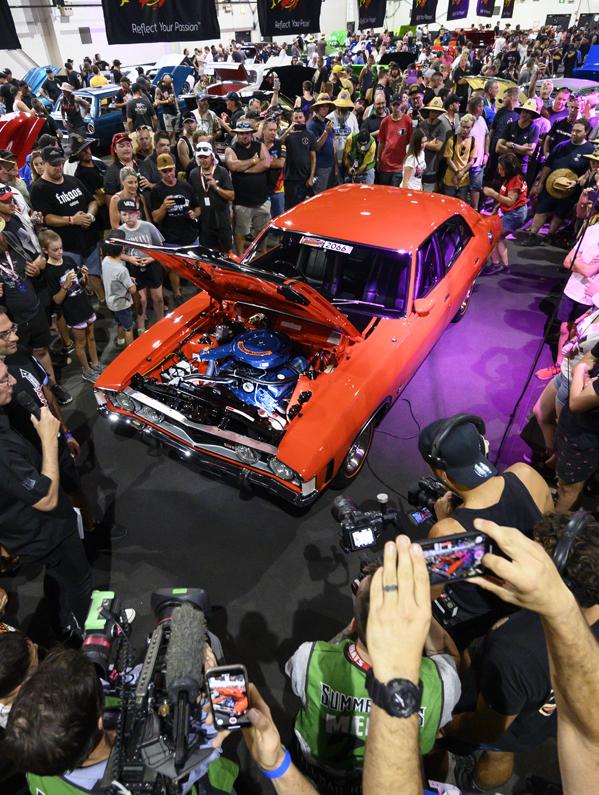 Want to show off your car but don't want to put it through the judging process? Park up on the Main Arena from 9am on Friday, Saturday or Sunday and let the huge Summernats crowd see the result of all your hard work.
Follow the signs and head out to the Main Arena. Park up in the area indicated and enjoy the Summer weather in Canberra. Want to park up with your mates or car club? Head out together and grab a good spot early!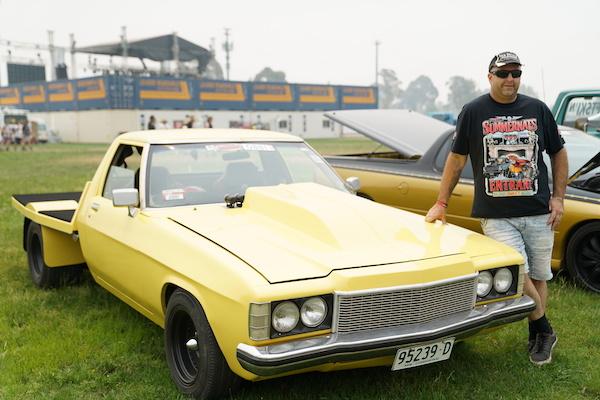 The Summernats City Cruise marks the official opening of the event and is a chance for select entrants to show off their ride to the city of Canberra. Participants drive in convoy from Exhibition Park into the centre of Canberra before a crowd of thousands, and then return to the venue.
The number of vehicles that can participate in the Summernats City Cruise is strictly limited. Entrants nominate to be part of the City Cruise when submitting their entry. We'll notify the lucky participants by email before the event.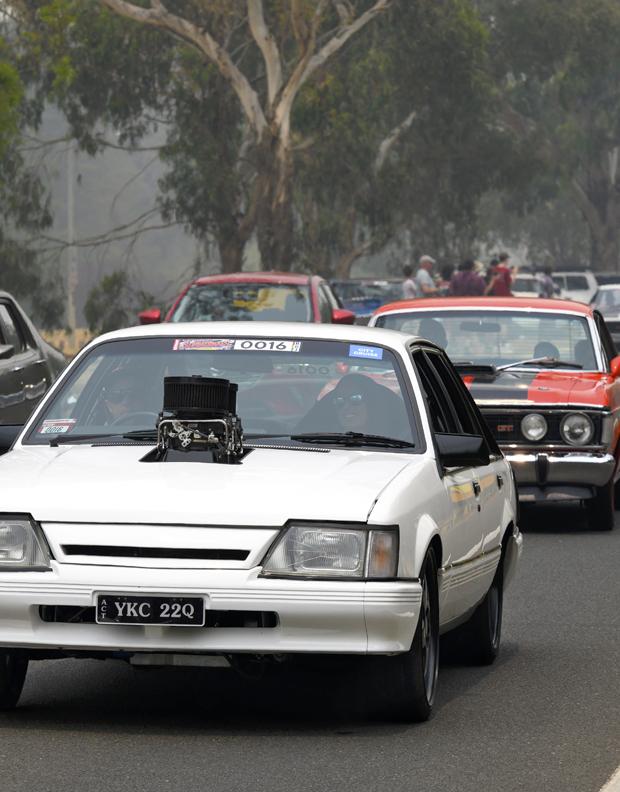 Join the Red CentreNATS Street Parade, the largest of its kind in Australia. This colourful convoy winds its way through the city centre on Saturday afternoon and it's simply a case of metal mania.
Thousands of spectators line the streets to gawk at the fine specimens coasting by, with everything from hot rods to elites on display.
If your fully sick beast is not registered don't worry – let the scrutineering team know and you can get a temporary vehicle registration that allows you to cruise all weekend.
When: Saturday afternoon – line up from 3:00pm at Blatherskite Park
Remember
Top 10 Street Parade Rules
THE LEGAL STUFF: Please ensure your vehicle is road registered or you have
obtained a 'temporary license to drive.'
LINE UP: Form up begins at 1:00pm at Blatherskite Park for a 5:00pm start. BE THERE!
FOLLOW THE LEADER: Always follow the instructions of the marshals when forming up.
CHECKS: No drink driving, NO exceptions. Random Breath Tests and random boot checks will occur during form up.
TALK THE TALK: Drivers must attend the compulsory drivers briefing at 4:00pm.
NO burnouts NO exceptions. Keep that excitement for the pad!
BUCKLE UP: ALL people in your vehicle must wear a seat belt at ALL times, and must sit in a seat that is engineered for use.
ROAD RULES: The street parade takes place on a public road; therefore, all road rules, penalties and restrictions apply and are enforceable.
SPEED: The maximum parade speed is 40km/h. This keeps everyone safe and allows the punters to get a better look at your vehicle!
KEEP IT FUN: Enjoy the drive!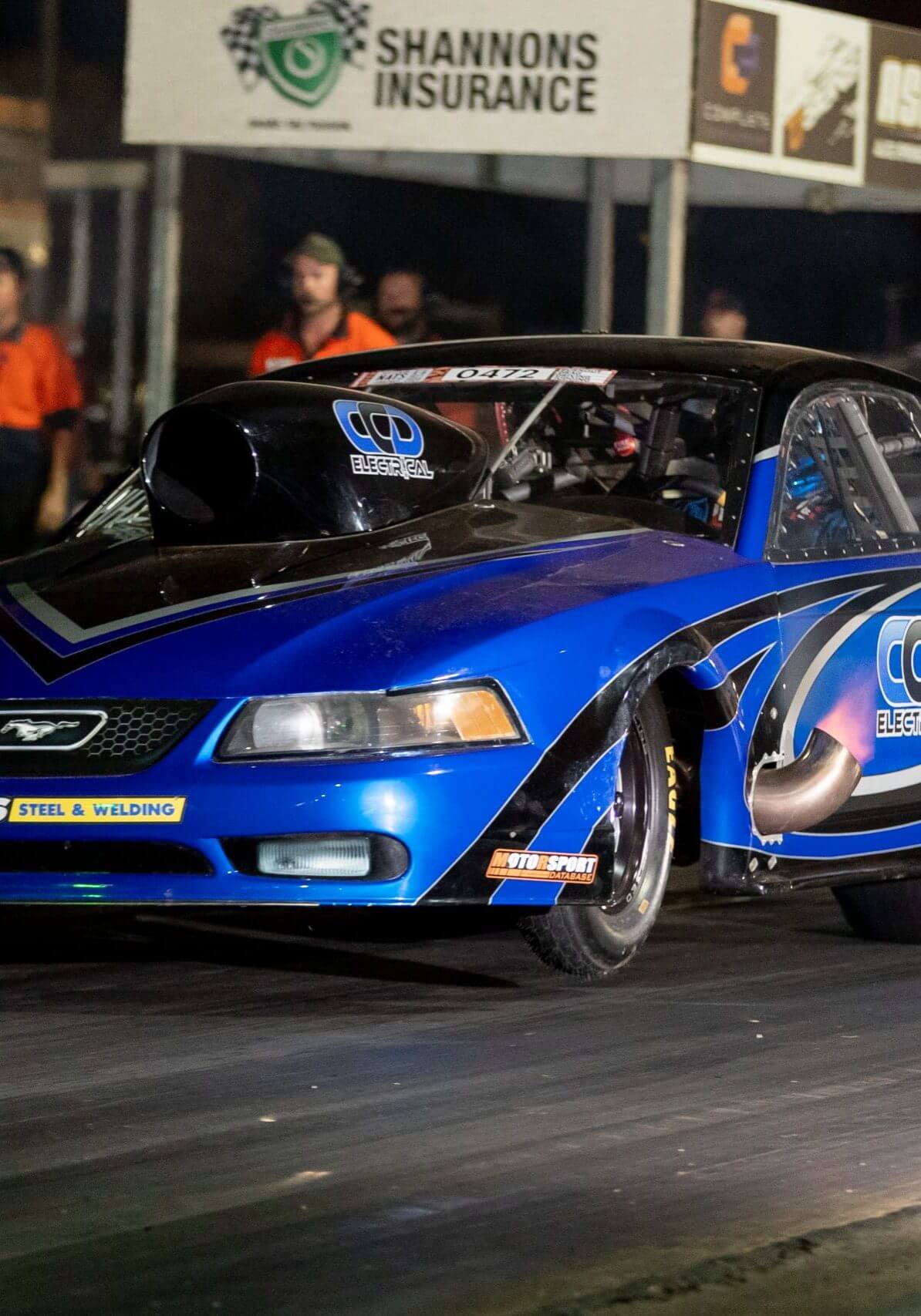 Every entrant vehicle goes through scrutineering and we've made some changes to get you all through and into the action faster than ever.
Summernats runs two scrutineering locations depending on whether your car arrives driving or on a trailer.  Check your entrant info carefully for directions on where to go and when.
Scrutineering is where you'll receive your wristbands and entrant stickers as well as any additional passes you've ordered.
Unsure if your car is suitable to enter, read our entrant guide here.
If your car is unregistered you'll need a temporary permit. You'll get that at scrutineering, too.
If you are coming to town on a transporter or a big trailer, let us know in advance so we can arrange scrutineering times for the vehicles your car is traveling with.
Remember: Scrutineering times are subject to availability. Want the best scrutineering time? Enter early!
There is a free trailer parking area available on site at Exhibition Park meaning more room at the venue for entrant vehicles to cruise with ease. Please park your trailer here rather than leaving it inside the venue and help make more space for everyone.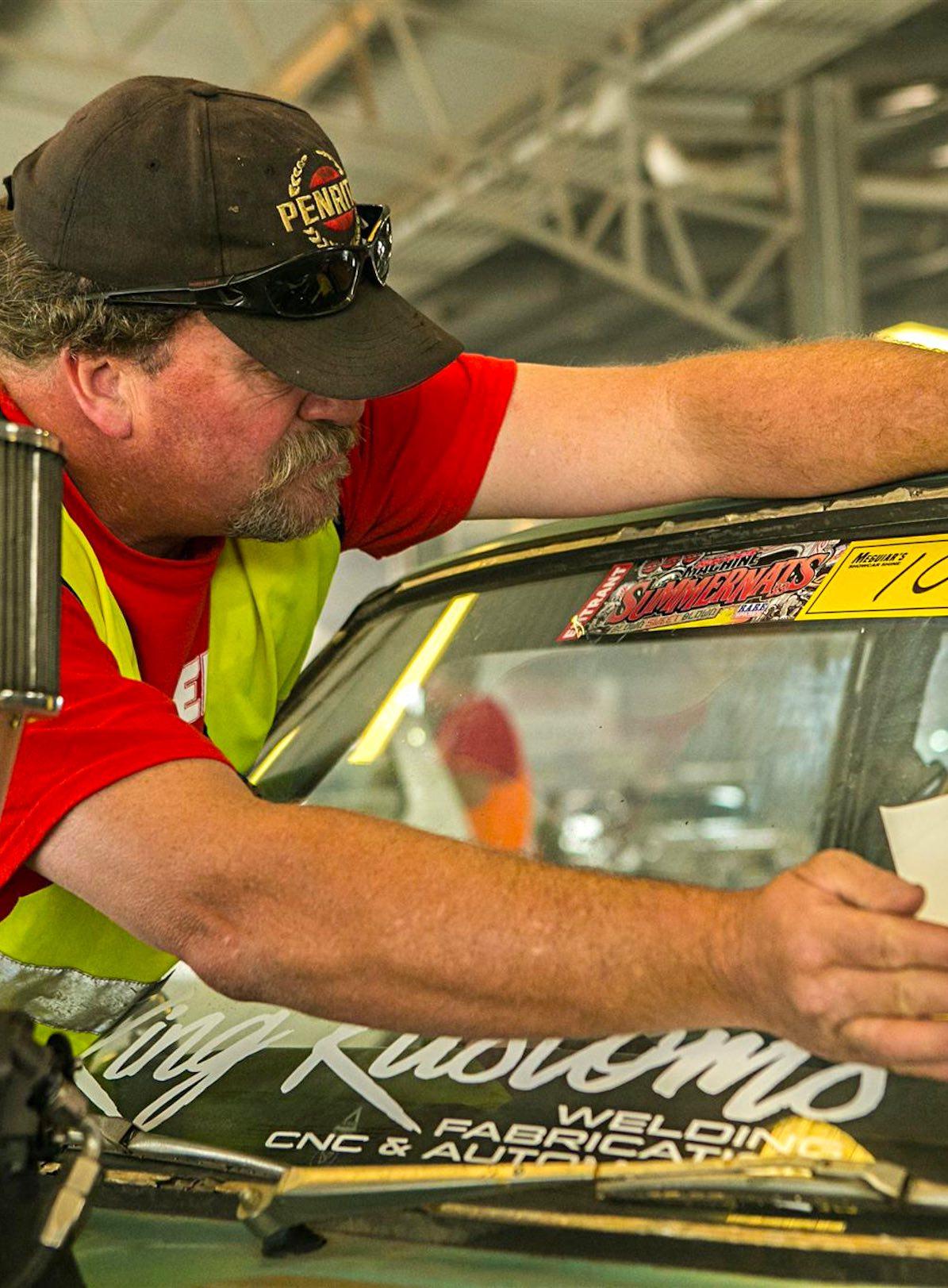 There are a bunch of ways to enjoy your car at Summernats, but one of the most challenging is on the Main Arena, tearing it up in the grass driving events.
Attack the course with a combination of horsepower and skill to see if you have what it takes when real wheelwork is required.
Passengers are permitted. They need to be over the age of 18 and sign the waiver to participate.
What to the courses look like?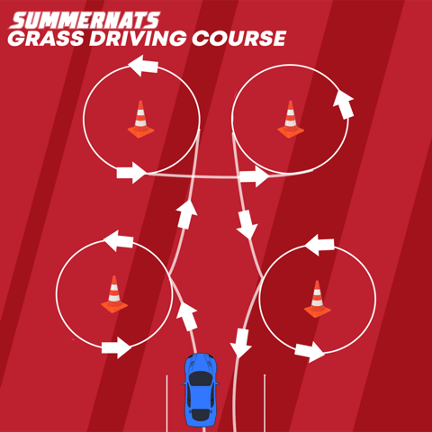 As usual any vehicle that wishes to take part in the grass driving must comply with the event regulations – read those here.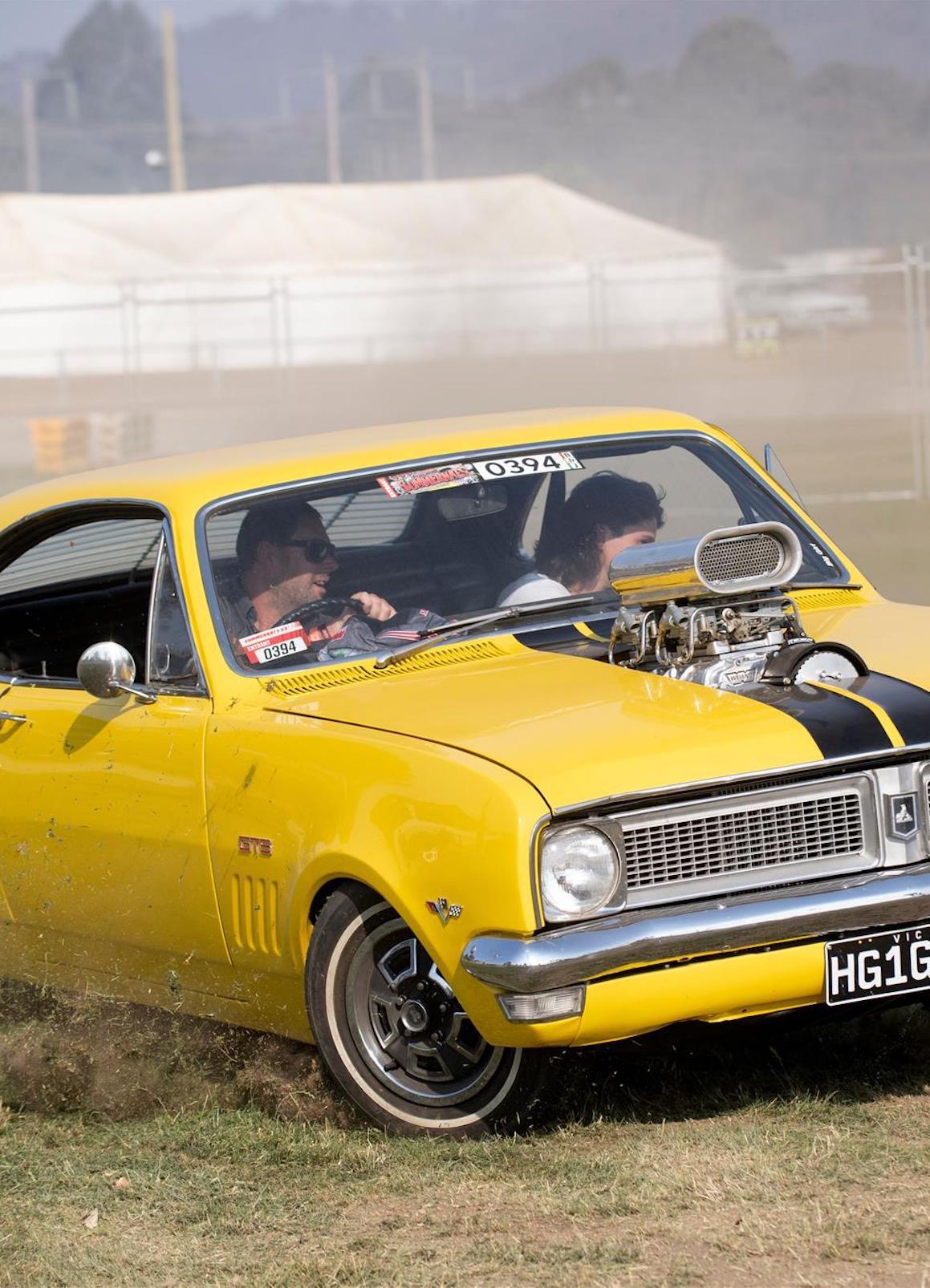 The Great Northern 4WD Track will test not only your driving skills, but also how your gear performs as you tackle off-road tracks filled with obstacles, log hops and barriers.
Held at Blatherskite Park all day Saturday and Sunday afternoon, entrants have a number of courses to participate in put together by the volunteers from the Alice Springs 4WD Club.
There are some awards up for grabs, so hit the course and try your luck.

Passengers are allowed, they do need to be over the age of 18 and they need to sign the waiver to
participate.
As usual, any vehicle that wishes to take part in the 4WD track must comply with the event regulations – read those here.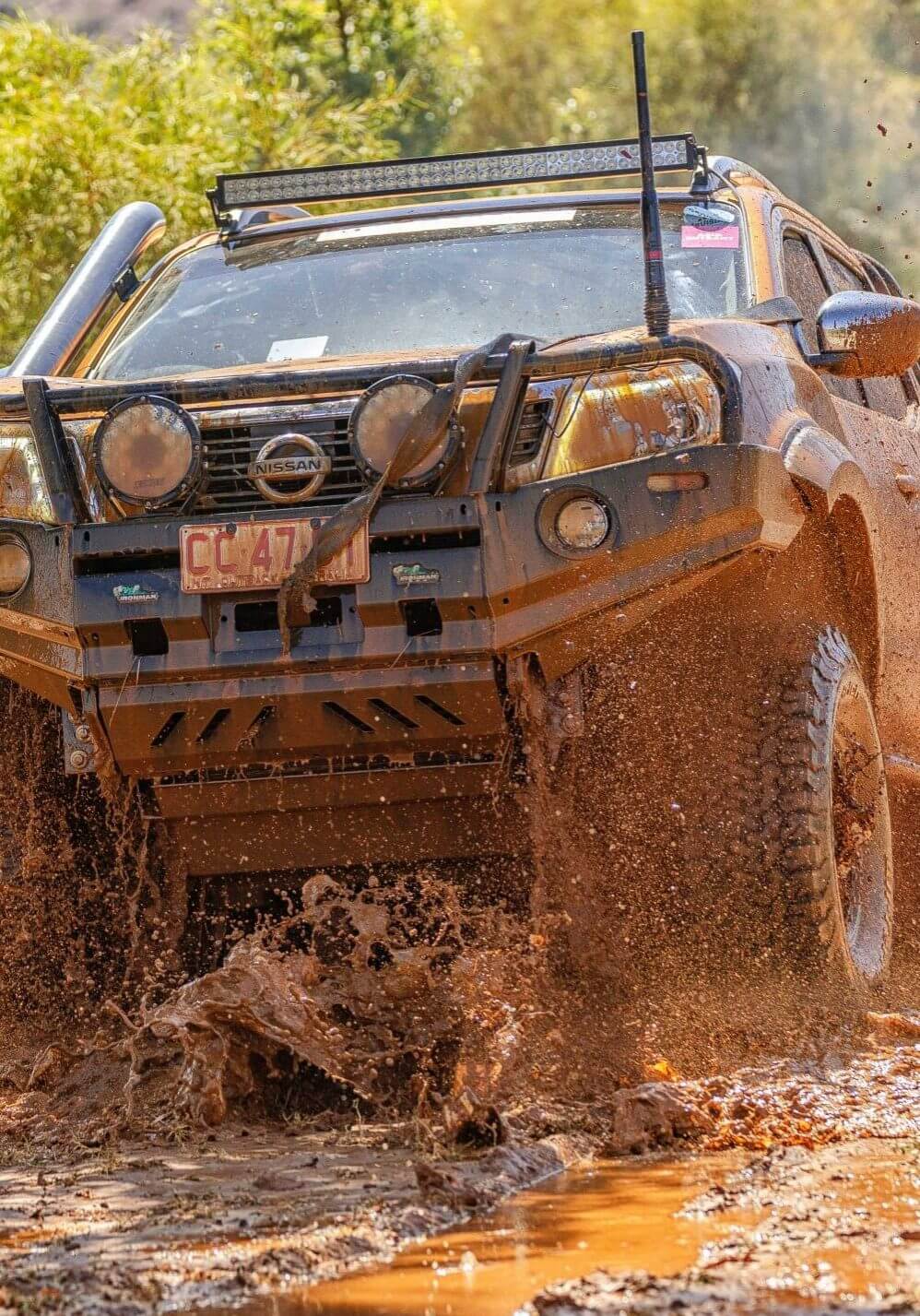 Need fuel? Of course you do.
Whether your car runs on premium unleaded, E85 or methanol, we've got you covered.
You can't bring your own fuel with you to Summernats, (we'll check when you get here, so please leave it at home), but we run a fuel depot on the cruise route you can use whenever you need.
The fuel depot accepts card payment and is the only place you can refuel your vehicle inside the venue.
Make sure you tell us what fuel type your car runs on when you complete your entry and we'll make sure we have enough fuel to keep you lapping all event.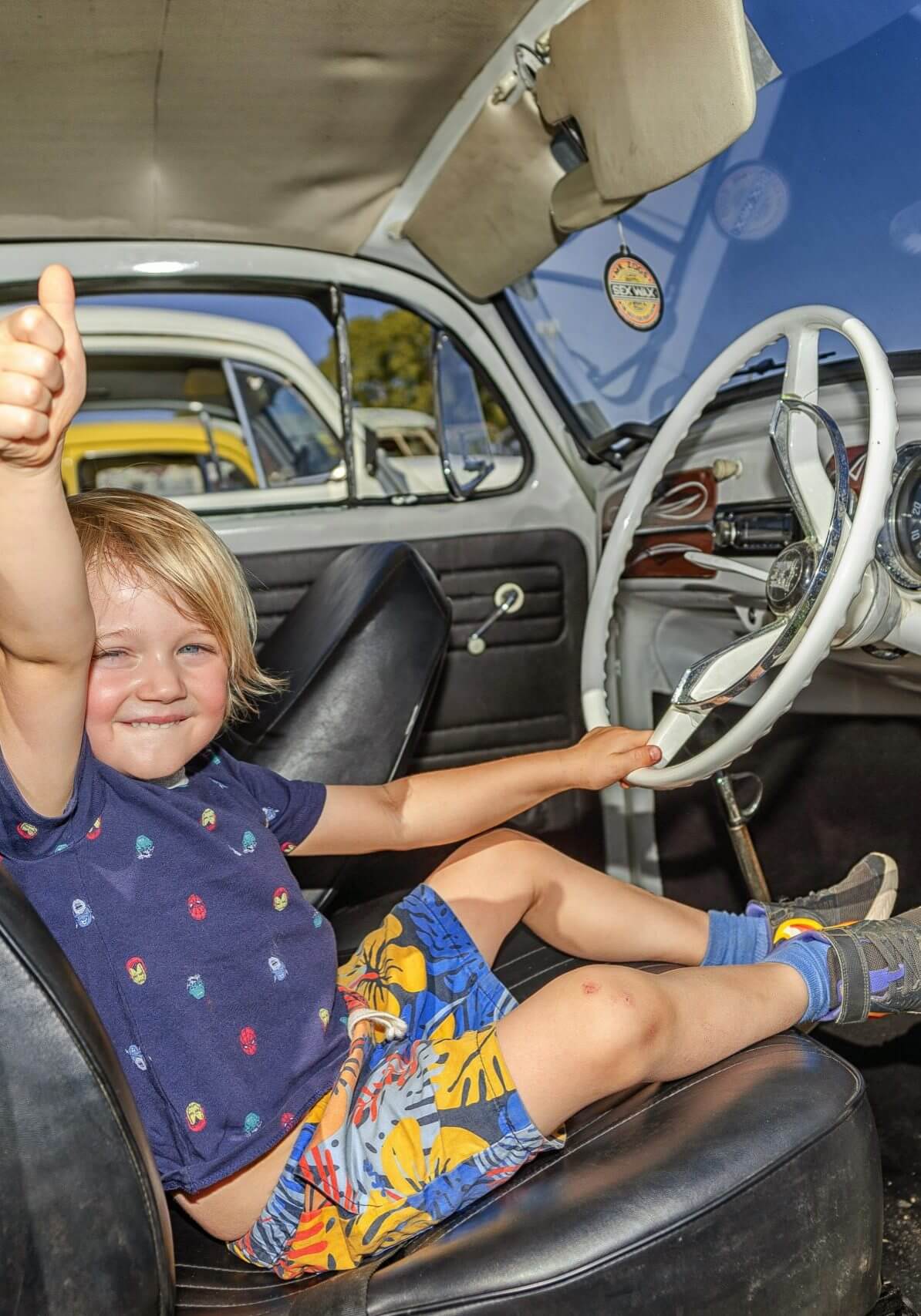 This event is all about accuracy and skill. You only have seconds to manoeuvre your way through one very tight, short course without incurring any penalties.
Held at Lasseters Casion on Sunday morning from 9am till 12pm, entrants are invited to participate on a course put together by the Central Australian Rally Sports club.
What does the course look like?
As usual, any vehicle that wishes to take part in the Motorkhana must comply with the event regulations – read those here.
Please note, passengers are not permitted on the course and purpose-built burnout and drag cars are unable to participate in the Motorkhana.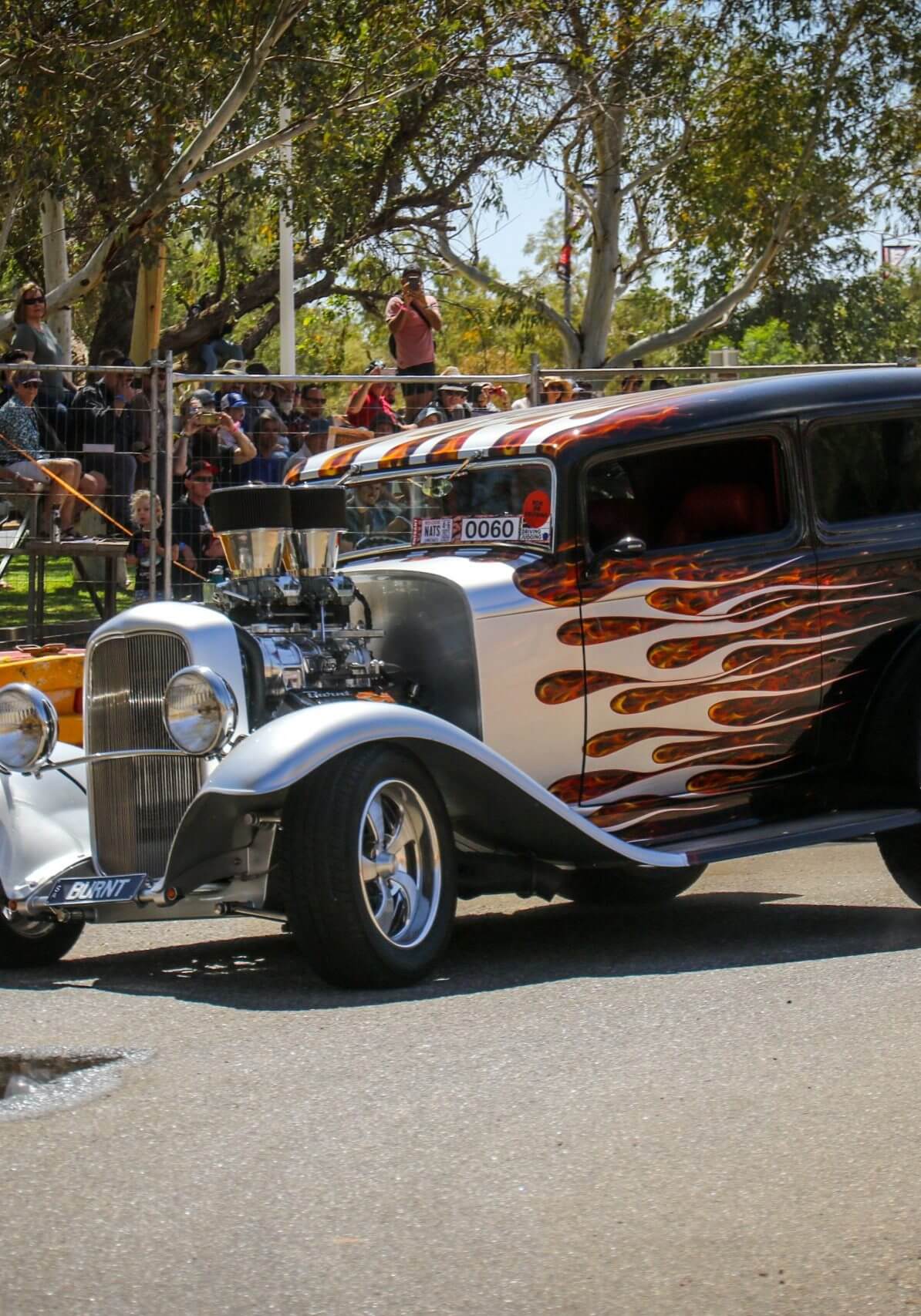 Temporary Permits & Cruising
The NT Government will continue to give entrants the unique opportunity to apply for Temporary Registration Permits to use Red CentreNATS road cruise routes around Alice Springs over the weekend. This will mean vehicles usually relegated to the trailer, will have an opportunity to cruise the streets of Alice Springs.
Temporary Registration Permit fee will be approximately $48.20 per entrant. Learn more about who can cruise, where you can cruise and when here
Download Temporary Licence Form
Download the cruise route maps here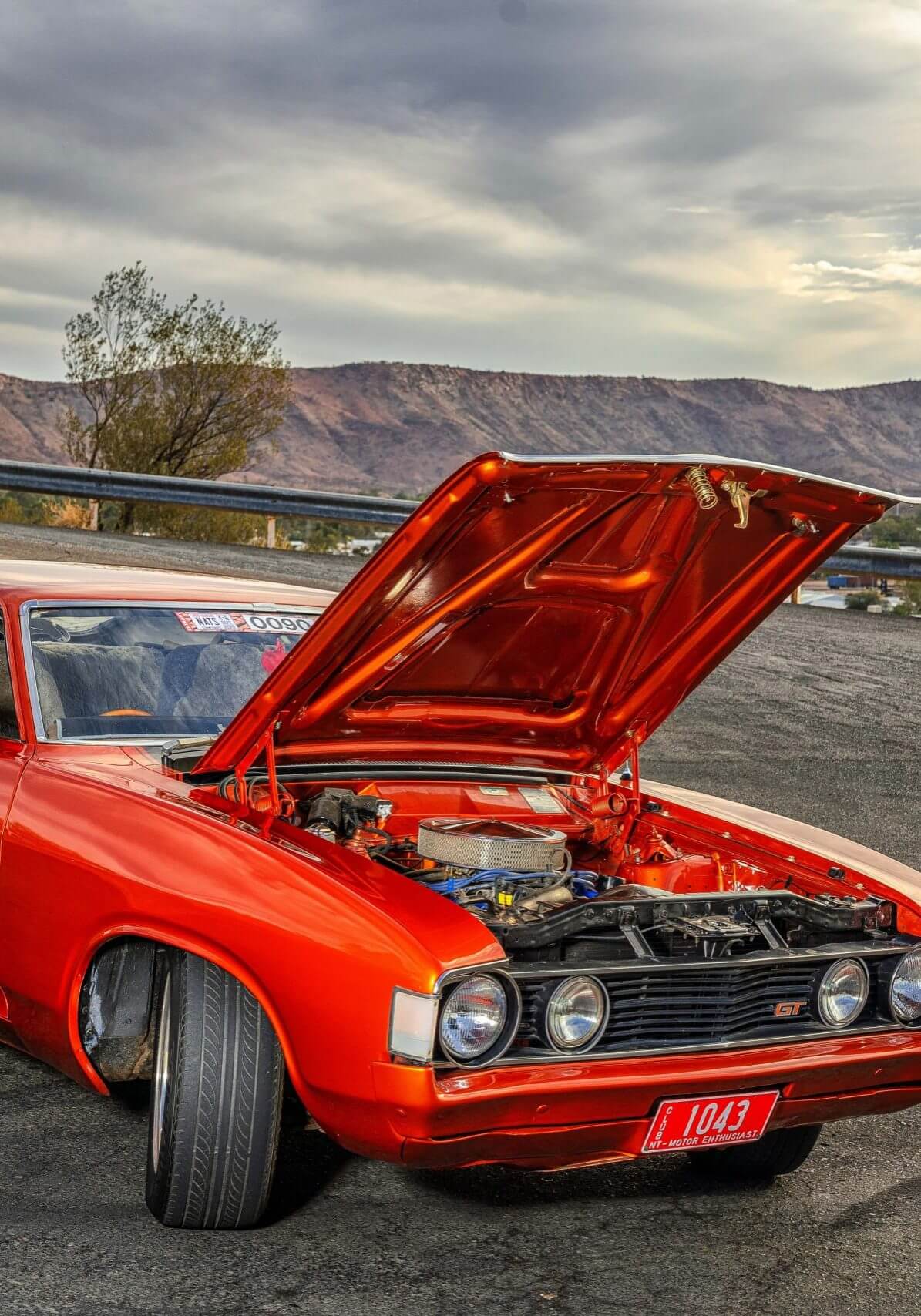 We are a Motorsport Australia and ANDRA sanctioned event. This means we operate under their safety and competition regulations.
Read more about those here:
Any entrant that wishes to take part in the event must comply with the Motorsport Australia standards. You can read all about those here.
In addition, we have some event-specific regulations that you can read here.