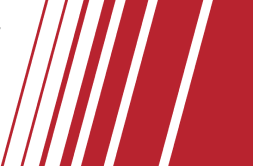 Summernats Fringe Festival Braddon
Platinum
$ 3 8 9
SUMMERNATS 34
COVERED BURNOUT GRANDSTAND SEATING AND PLATINUM ONLY BAR
ACCESS TO THE EXCLUSIVE MAIN ARENA PLATINUM PRECINCT AND BAR DURING THE CONCERTS
GET CLOSER TO THE SUPERCRUISE AND FIREWORKS
EXCLUSIVE 10% OFF SUMMERNATS MERCHANDISE
PARKING
EXCLUSIVE EARLY ACCESS TO TOP 60 SHOW
SUMMERNATS PLATINUM PACK
EXCLUSIVE FASTLANE ENTRY INTO EVENT
Season Passes
SUMMERNATS 34
SEASON PASS | GENERAL ADMISSION $164
SEASON PASS | YOUTH GENERAL ADMISSION $69
SEASON PASS | FAMILY GENERAL ADMISSION $389
Day Passes
THURSDAY 6TH JANUARY
FRIDAY 7TH JANUARY
SATURDAY 8TH JANUARY
SUNDAY 9TH JANUARY
Tickets will be emailed to you soon after payment has been made in full. Any Summernats 34 tickets purchased for the 2021 event have been rolled over to our new event dates and you will be emailed updated tickets soon.
If you have not received your tickets please call: Spectators - 1300 762 545, Entrants - 02 62418111
Yes you can. You will need to call Oztix on 1300 762 545 and the friendly staff will be able to help you out.