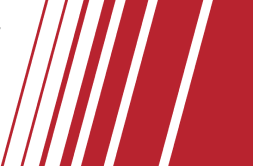 Wednesday Entrant Camping
HELLO WEDNESDAY NIGHT CAMPING!
We've heard your requests loud and clear, and we're super stoked to announce an exciting addition to this year's Summernats program — an extra night of camping on Wednesday night!
All entrant campers and your buddies now have the option to book an additional night and arrive on Wednesday!
WHY IS THIS GREAT NEWS FOR YOU?
FORGET THE MOTEL!
With our new Wednesday night camping option, you can say goodbye to those unnecessary motel expenses. Summernats is all about the full experience, right? With an additional night camping, you get to immerse yourself in the heart of the action for longer, and at a fraction of the cost!
STRESS-FREE THURSDAY
Waking up on Thursday morning at Summernats will be a breeze! You'll already be on-site, avoiding the mad rush to claim your campsite. More time to relax and enjoy the event!
You will receive a booking link to secure your Wednesday night camping tickets, so keep an eye out for it. Get ready for an epic blast at Summernats 36, where the machines, the petrolheads, and the epic stories all collide!
WHat you need to know
WHO
This exclusive offer is open to Entrant Campers ONLY and their buddies ONLY!
WHAT'S ON
Australian rock legends Dragon are headlining your Wednesday session. They're supported by Voxneon to bring you the ultimate '80s synth wave experience. We're organising a couple of meat raffles and you've got access to set up your campsite early.
WHEN
After you get scrutineered at your allocated scrutineering time, you're welcome to head to GATE 9 at EPIC, check in with our camping staff and get your camping area set up.
Don't have a Wednesday scrutineering time? REQUEST TO CHANGE HERE.
HOW
You will receive a direct booking link in your inbox — this will be sent to the email address you purchased camping with. All bookings for Wednesday night camping are to be done through this link. Remember, this offer is strictly for entrants and their buddies ONLY.
Wednesday Entrant Camping is $95.00 per person.
HOUSKEEPING
We know you're stoked to spend another day at Summernats! But there are a couple of things we need to chat about before you decide to camp on Wednesday.
Wednesday is an additional night of camping, it's not available as a one-night option.
Access is only for scrutineered cars. You must go through scrutineering at GIO Stadium first.
The site is not accessible without a Wednesday camping pass or to entrants who are not camping.
Buddies must be already booked with you as the entrant, and camping on your allocated site.
There is strictly NO CRUISING. Entrant vehicles are allowed to be driven from trailer parking to your designated campsite only.
All non-entrant vehicles that are on site, like your camping vehicle, must be parked on your campsite and cannot move until the end of the event.
We look forward to seeing you on Wednesday night at Summernats 36. It's gonna be huge!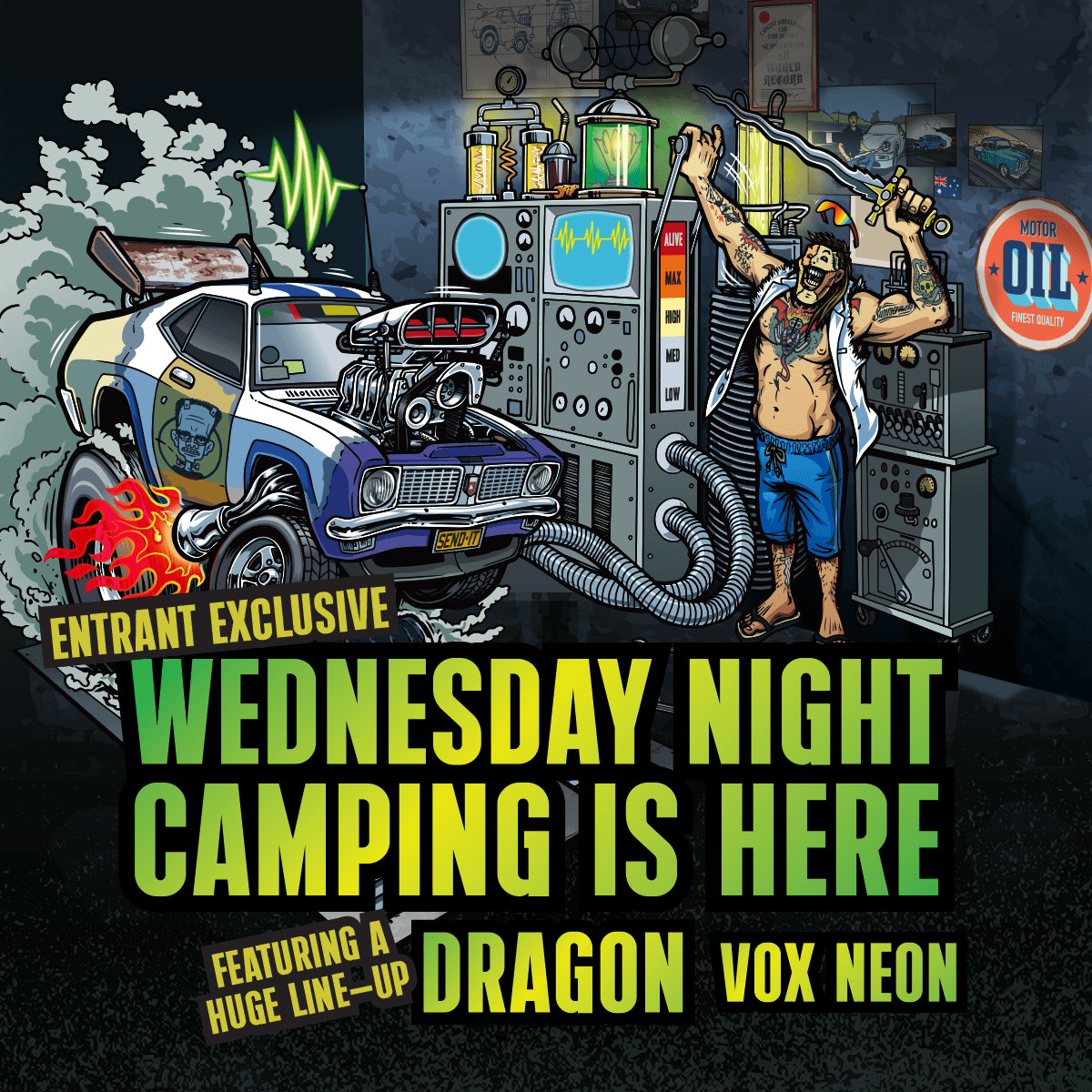 CAMPING FREQUENTLY ASKED QUESTIONS
You must purchase an admission ticket in addition to your campsite ticket.
All vehicles must display a valid access pass to access the campgrounds.  
Vehicle passes must be purchased for non-entrant vehicles.  
Camping vehicle passes are for static vehicles.  
Camping vehicles are not permitted to move throughout the venue.
There are a number of camping locations at Summernats. Some locations are for entrants only and others are for spectators.
Subject to availability, campers can book campsites at one of the following campgrounds:
We will be charging a removal and cleaning fee to the group contact. No questions asked.
Our crew are super busy after the event packing down the venue and we don't want to have to worry about removing that old couch you found on the road on the way to the event.
Great news! We are implementing new shuttle bus services. More details on timings and locations of shuttles will be sent to campers closer to the event.
No, marquees are for entrant camping areas only.
Barlens is our preferred and recommended supplier.
Contact them for a quote: (02) 6206 2020
Each site includes camping for one person. All additional campers must purchase a camping pass.
Flag down a security or event staff.
No, you'll still need to grab a Season Pass from our ticketing website.
No, you need to purchase a Campsite Ticket. If you have purchased a Camping Pass alone you'll need to stay with someone who has a Campsite Ticket.
Yes! We have a limited number of sites suitable for caravans, motorhomes and campervans. You will need to purchase a camping vehicle pass as well as a Campsite Ticket. Please make sure you put in your vehicle size on the bookings page to see the sites suitable for your vehicle. Dump spots for sullage is located at Torque campground. No caravans are permitted to have waste water running onto the ground.
Assistance dogs to support disabled patrons are allowed. No other animals are permitted.
Children 10 and under are free to camp with an adult. Youths aged 11 – 17 need their own camping pass.
No, large appliances overload the electricity supply, that can lead to area wide outages (Goodluck keeping those snags cold if that happens!)
Fridges are permitted under 180L
Microwaves and Air conditioners are not permitted.
Some sites have power, but not all of them. To know if your site has power, please review the description of the site prior to booking.
If your site does not have power, there are communal areas for charging up phones. Don't be that person that hogs all of the power.
Get in touch with our friendly camping staff and we will find an area suitable for you.
No. Generators are not permitted inside any camping areas.
No. As per the 'Terms of Entry' fuel is not permitted onsite. There is a fuel depot onsite.
Yes, gas barbeques are permitted. Gas burners are also allowed for cooking and BBQ's.
If you're bringing a gas cylinder it must be in date.
No. No open fires. Our fire crew need to be at the burnout pad, not at your campsite.
There are accessible shower and toilet facilities located in Torque, Party Paddock, Tent City and Ignition.
Some sites are not suitable for wheelchair access, especially during inclement weather.
If you do require an accessible area, please let our friendly camping crew know when booking so we can arrange for you.
Gates open 10AM on Wednesday for Wednesday Entrant Campers ONLY. Gates open 8AM on Thursday for all other campers. No earlier.
Yes! Please note glass jars are limited to small jars only. Remember, no alcohol or commercial quantities of food.
Yes, however you need to take it with you when you leave. As mentioned in the Camping Terms and Conditions, if you leave any items on your campsite we will be invoicing you for a removal fee.
We have a few oversize camping spaces for trucks, transporters, buses and goosenecks.
If you do not book an oversize camping site, you'll need to leave your oversize vehicle in the designated area outside the event precinct. We simply don't have the room.
Note, any item below that is confiscated will not be returned at the end of the event. The items listed below are in conjunction with the Event Conditions of Entry.  
Alcohol purchased outside of Summernats event grounds
Illicit substances and paraphernalia, including unidentifiable substances.
Canisters of Nitrous Oxide or CO2
Fuel of any type
Glass bottles
Motorcycles
Motorcycle club colours
Flares, fireworks, explosives or any fire twirling equipment
Weapons or explosives of any description
Fires, candles or open flames
Airhorns / sirens
Generators
Protest paraphernalia and banners
Any clothing that could be mistaken for event personnel including hi-vis
Pools and Spas
Professional photography equipment
Drones or any other remote-control devices
Clothing bearing any racist language or images.
Skateboards, scooters, roller-skates, bicycles, motorbikes, segways, hoverboards – motorised or non-motorised.
Golf carts or any personal motorised vehicles  
Motorised eskies
Gas bottles heavier than 9 kilograms (inclusive of gas)
Kettles, toasters, fridges over 180L
Furniture that is not willing to be taken home
Platforms, structures or materials to be used to erect platforms or other viewing platforms
Anything that the event organiser reasonably considers will obstruct the view or jeopardise the safety, comfort or experience of other patrons
Animals other than animals recognised as assistance animals under the Disability Discrimination Act 1992 (Cth) - Summernats and/ or Security Guards may request evidence.
Lasers
Loud Hailers / Megaphones
Spray cans of paint
Any other item that Event Personnel consider illegal or dangerous