Five epic cars headed to Motorvation 37!
By Rachael Durbz
Thirty-seven years in the making, WA is still the proud home of the longest running car festival in Australia. Motorvation 37 hits the Perth Motorplex Feb 3-5 2023. Every year gets bigger and better, bringing the excitement to drag racing, burnouts, cruising, elite show cars, live bands and of course, everyone's new favourite, skid row.
Here's a look at five awesome cars that are entered and ready to go.
Dean Rickard - 1969 Holden HT Monaro GTS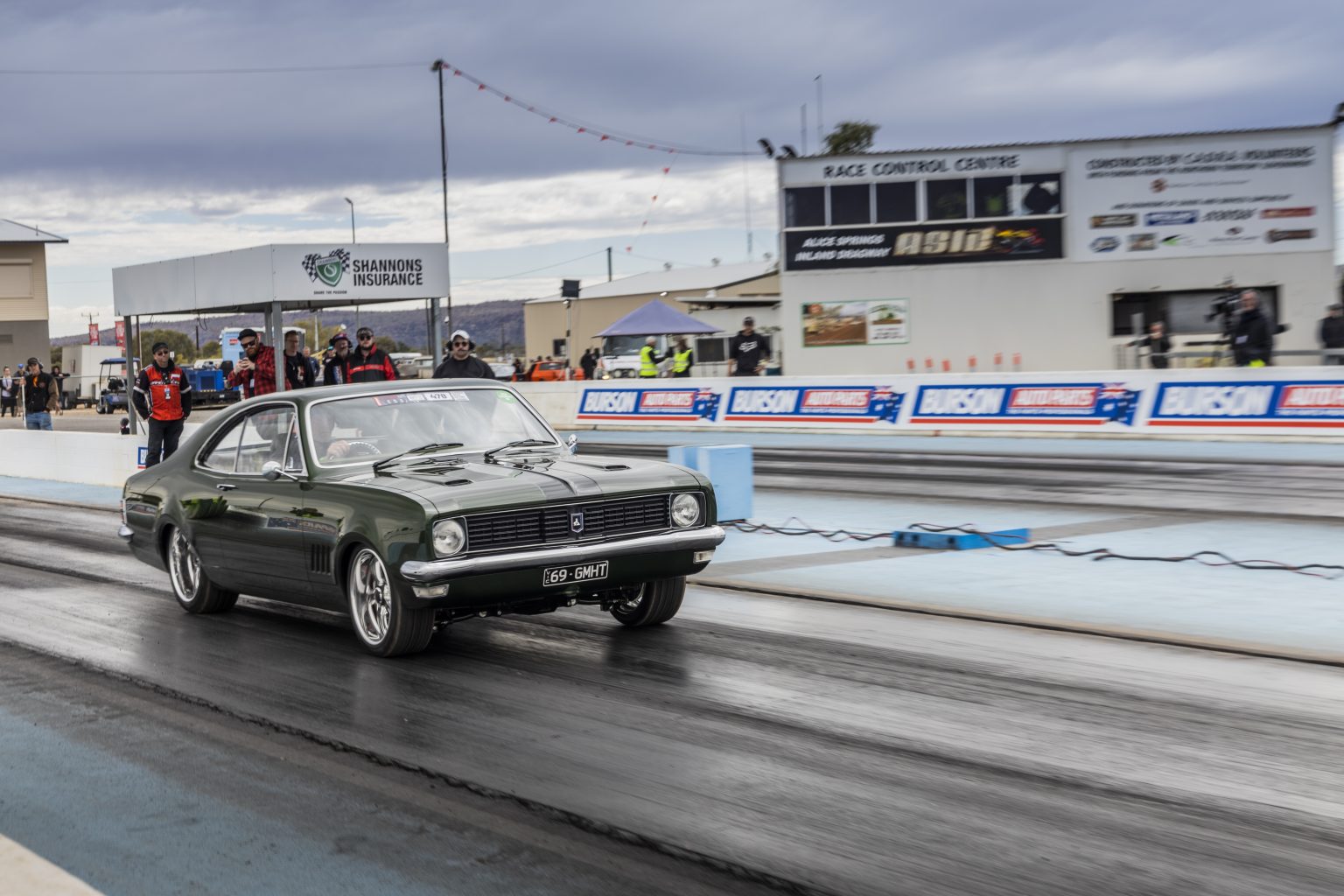 Dean has been travelling the Australian outback from show to show living the car enthusiasts' dream! Not only being one of the most stunning pieces of automotive machinery on the currant elite show circuit, but he also recently competed at Red CentreNATS 08 in Grand Champion events.
Watching Dean's face light up on the Alice Springs Inland Dragway, driving through The Gap and even ripping up some red dirt is proof enough Dean's Monaro will make for an exciting contender for Motorvation 37 Grand Champion.
Robert Ricupero – 1937 Ford Roadster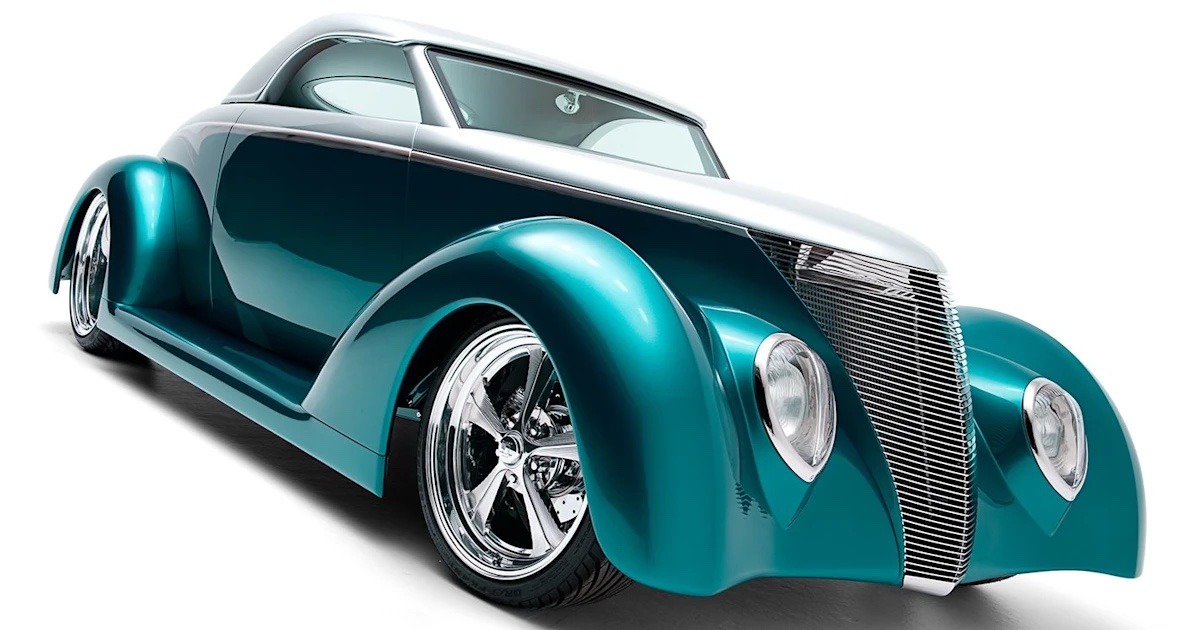 Robert Ricupero is bringing along his multi-award winning '37 Ford Roadster, which will grace this year's Motorvation 37 Elite Pavilion. With its House Of Kolor custom two-toned colour scheme its truly a sight to behold. This stunning build debuted back in 2008 winning a record number of awards across the show circuit.
Every piece of the hot rod has been heavily modified using the genuine chassis. Robert's ride is certainly going to turn heads in the Elite Pavilion and it might just make a sneaky appearance for the Sunday road to Grand Champion!
Mick Hammon – 1971 Ford XY Falcon GT (burnout car)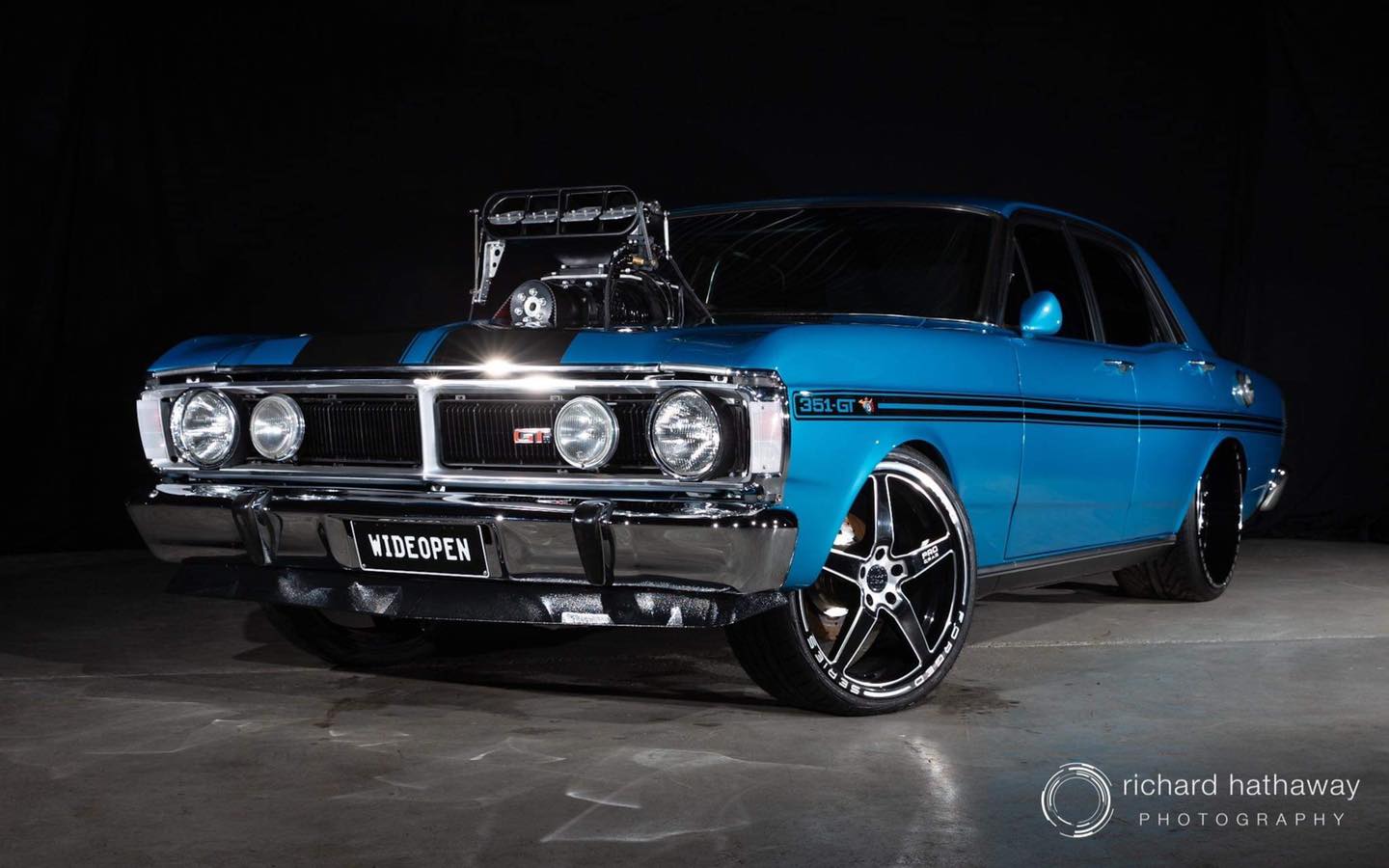 Mick Hammon's 1971 Ford XY Falcon GT, the new 'WIDEOPEN', was debuted just recently in WA taking out first place in the blown class - his first time driving the fresh build on the pad.
Seeing a burnout car of this calibre on the pad shows the level of commitment to the burnout scene these days. Knowing the amount hard work, long hours and an already busy lifestyle that Mick leads, this two-year build will be a sight to behold. When it comes to exciting new burnout cars, this will turn heads and smash tyres.
John Royce – 1964 Chevrolet Impala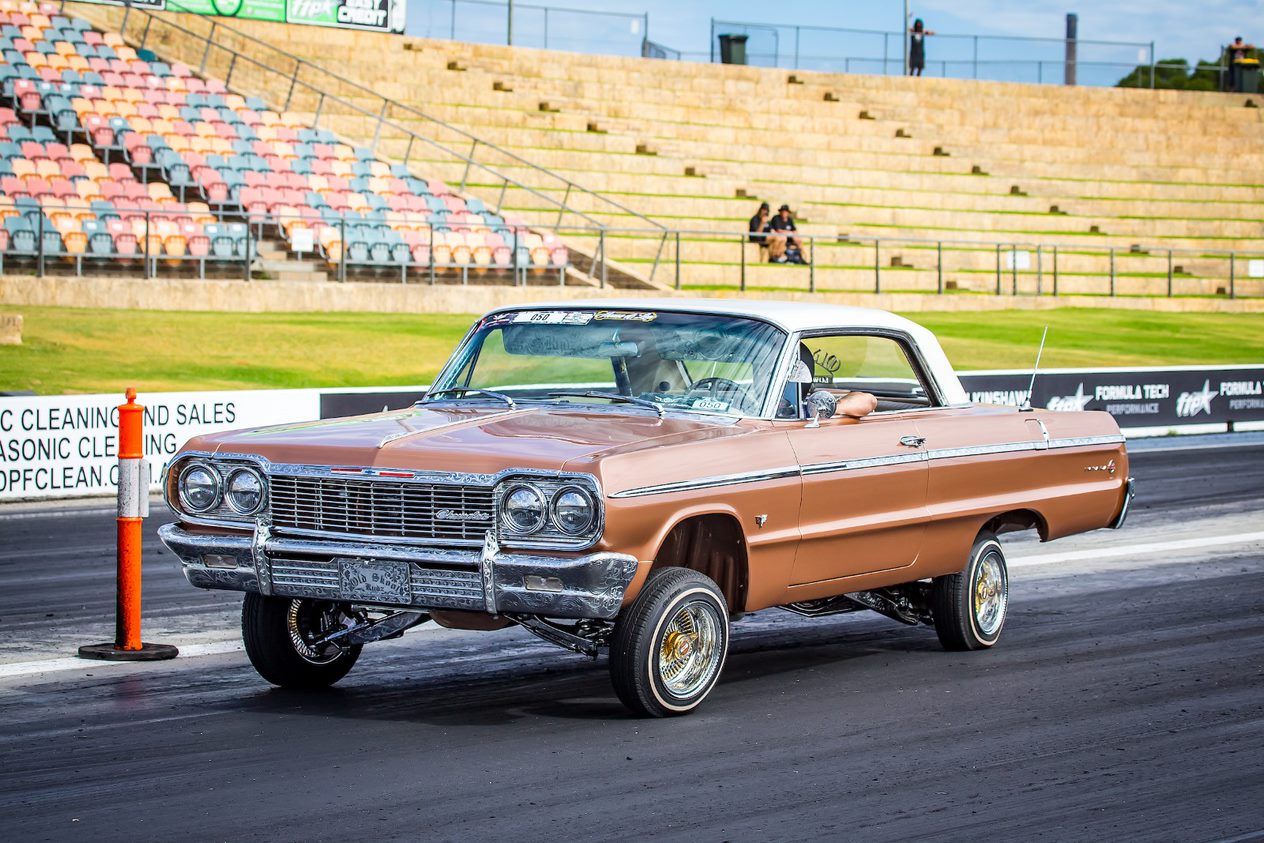 Now when we say showstopper, John Royce's '64 Chevy Impala definitely comes to mind. Last year it took out Top Custom & People's Choice at Motorvation 36, and it's not hard to see why.
The level of detail in this low rider is insane, with detailed engraving on nearly every chrome surface you can see, inside and out. Last year John's Impala not only had a great display in the Elite Pavilion, sporting a matching custom bike, he also competed in Motorvation 36 Grand Champion - entertaining the crowd with a slick hydraulic show! The car came a close second overall, which was great to see.
Justin Pitsikas – F80 BMW Burnout Car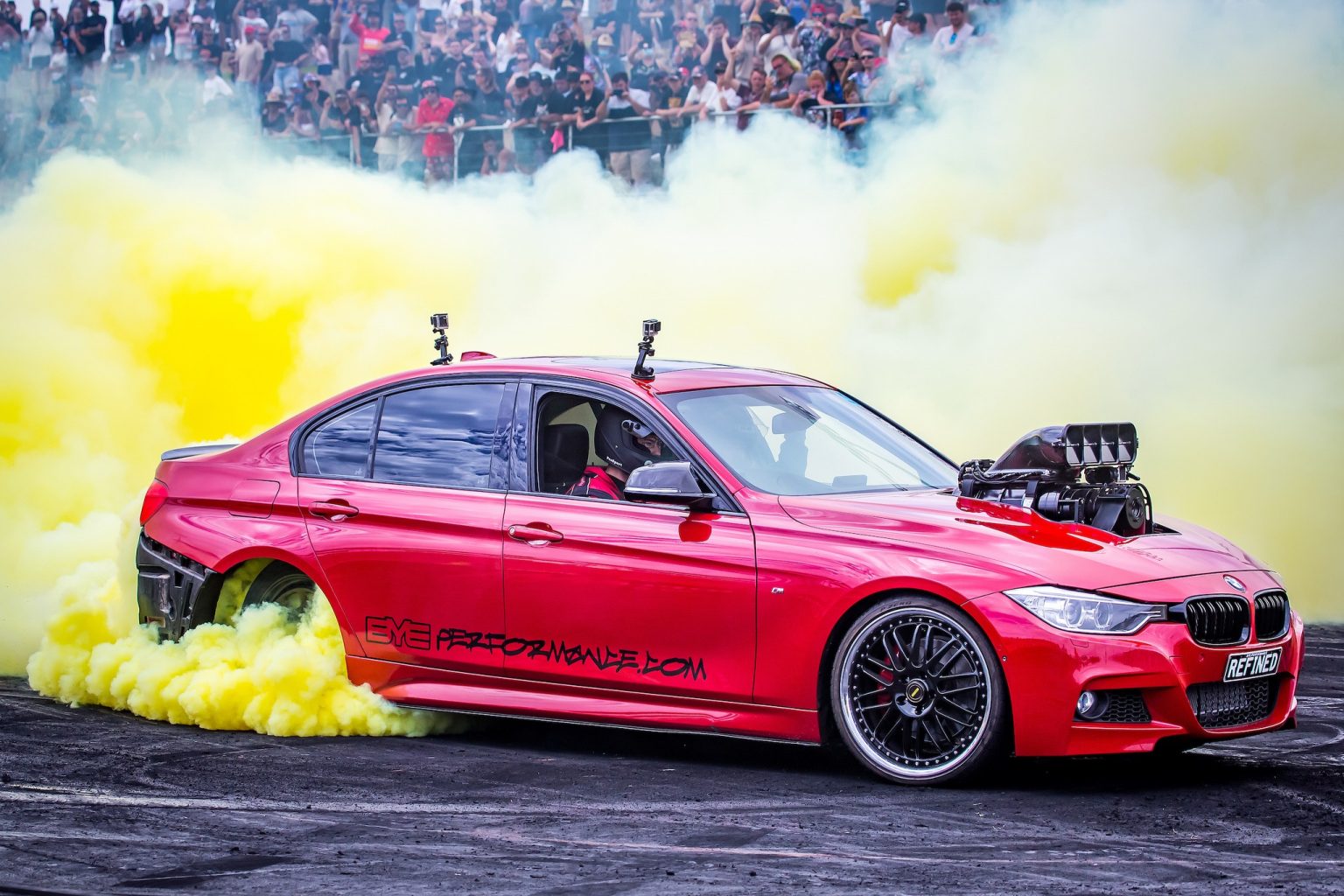 The Motorvation 36 crowd was blown away by Justin's blown LS BMW, doing the honours of opening WA's first Skid Row. 'REFINED' took out Top Engineered, which was undisputed by all. Justin planned this build years before smashing it out in a matter of three months.
This year Justin and the whole BYE Performance team will be heading to Summernats with a truck load to represent the West Coast, then back to Perth to put on an epic show for Motorvation 37. Keep an eye out for this special car!
All the Motorvation 37 excitement isn't just about the cars, though! Grab the kids and go for a helicopter ride, jump in the back of a monster truck, or chill at the bar enjoying the live entertainment and many awesome cars lapping the avenues.
WA really knows how to put on a show, and Motorvation 37 is definitely one to add to the event calendar.
For more info about Motorvation 37 click the link below. https://motorvation.com.au/