Drive Your Blown Burnout Car On The Street - Legally
By JBens
There wouldn't be an owner of a blown methanol monster that wouldn't love to drive their pride and joy on the street. While it's nice to see such cars cruising at closed events, it's a HUGE spectacle to see them driving on the street - legally. And that's exactly what happens at Red CentreNATS.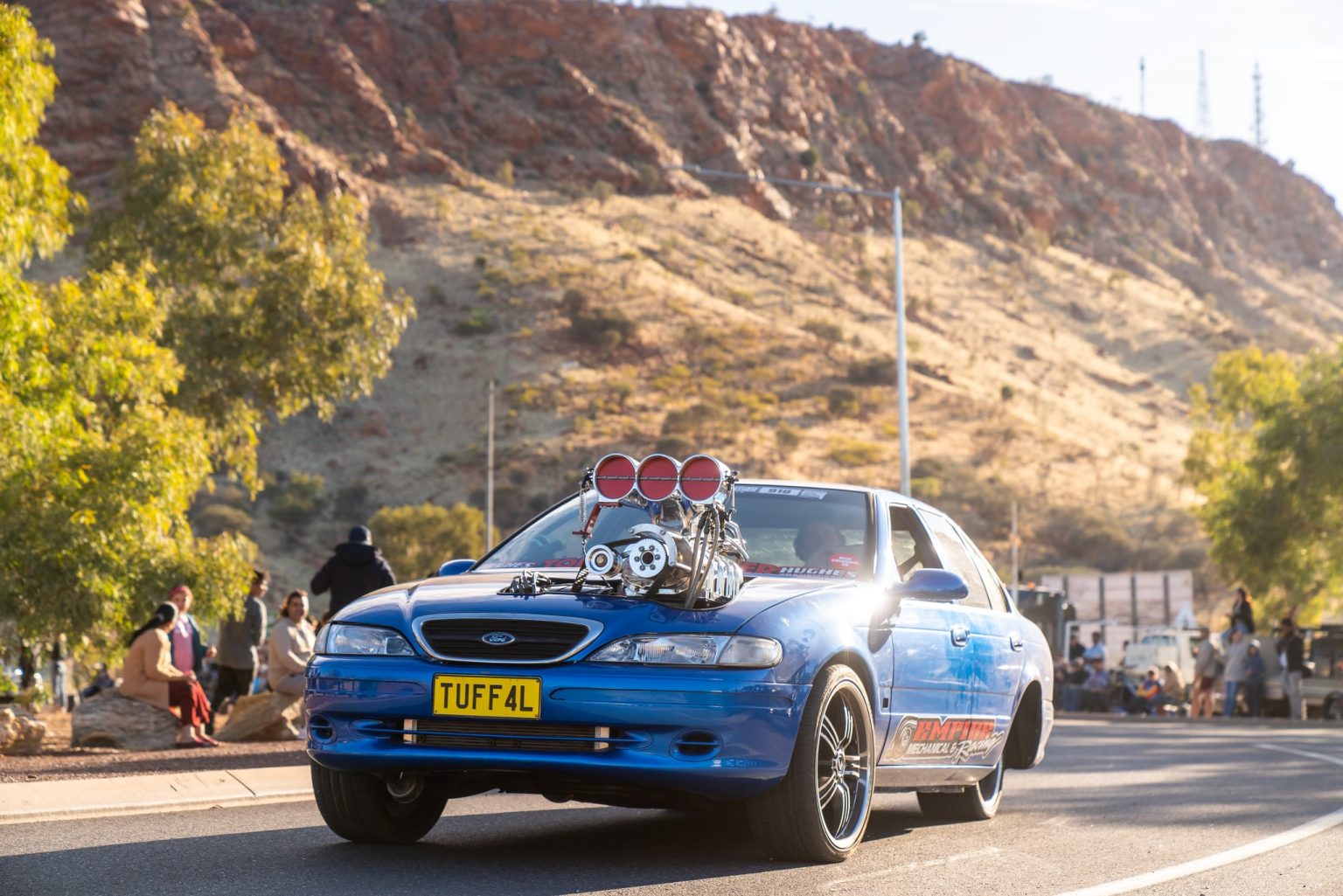 More than 1000 entrants rolled into Alice Springs this year. Those who tick the right boxes and pass are lucky enough to receive a permit to cruise their vehicle on the street (during certain times of the day). And if you've ever been to Red CentreNATS we can all agree seeing a blown monster at a set of traffic lights gets the blood pumping.
All weekend cars can cruise between ASID (Alice Springs Inland Dragway) and the determined route through town. That includes through The Gap, into Blatherskite Park, to the top of Anzac Hill and other insanely scenic spots on offer.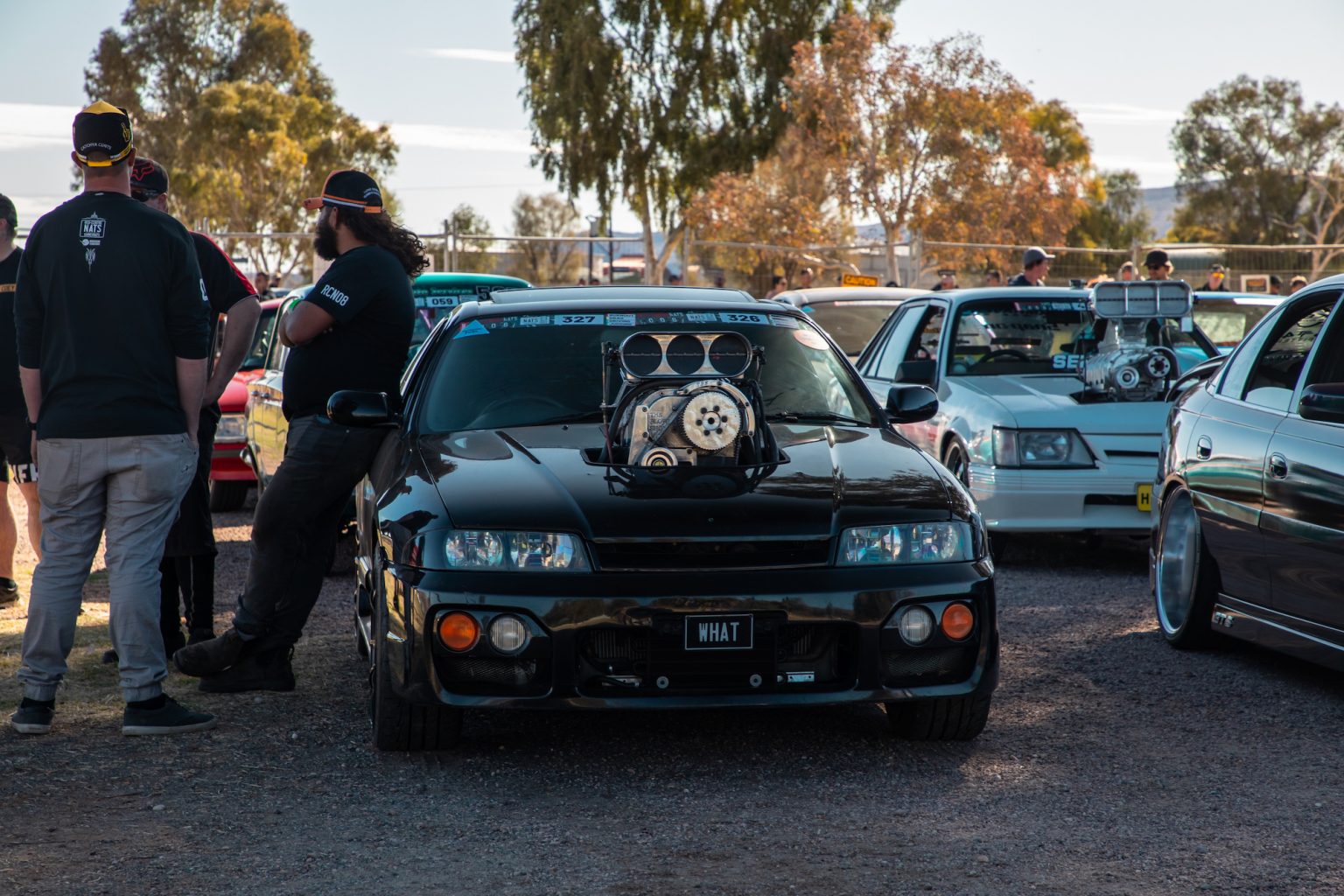 On a drive to ASID JBens had a chat with two very smiley entrants who were cruising their blown methanol beasts in and out of town. Both the Holden Statesman, which was quite the performer during burnout qualifying, and the R33 Skyline, which snapped plenty of necks given the very obvious wild engine conversion, looked the perfect fit right in front of the Alice Springs sign.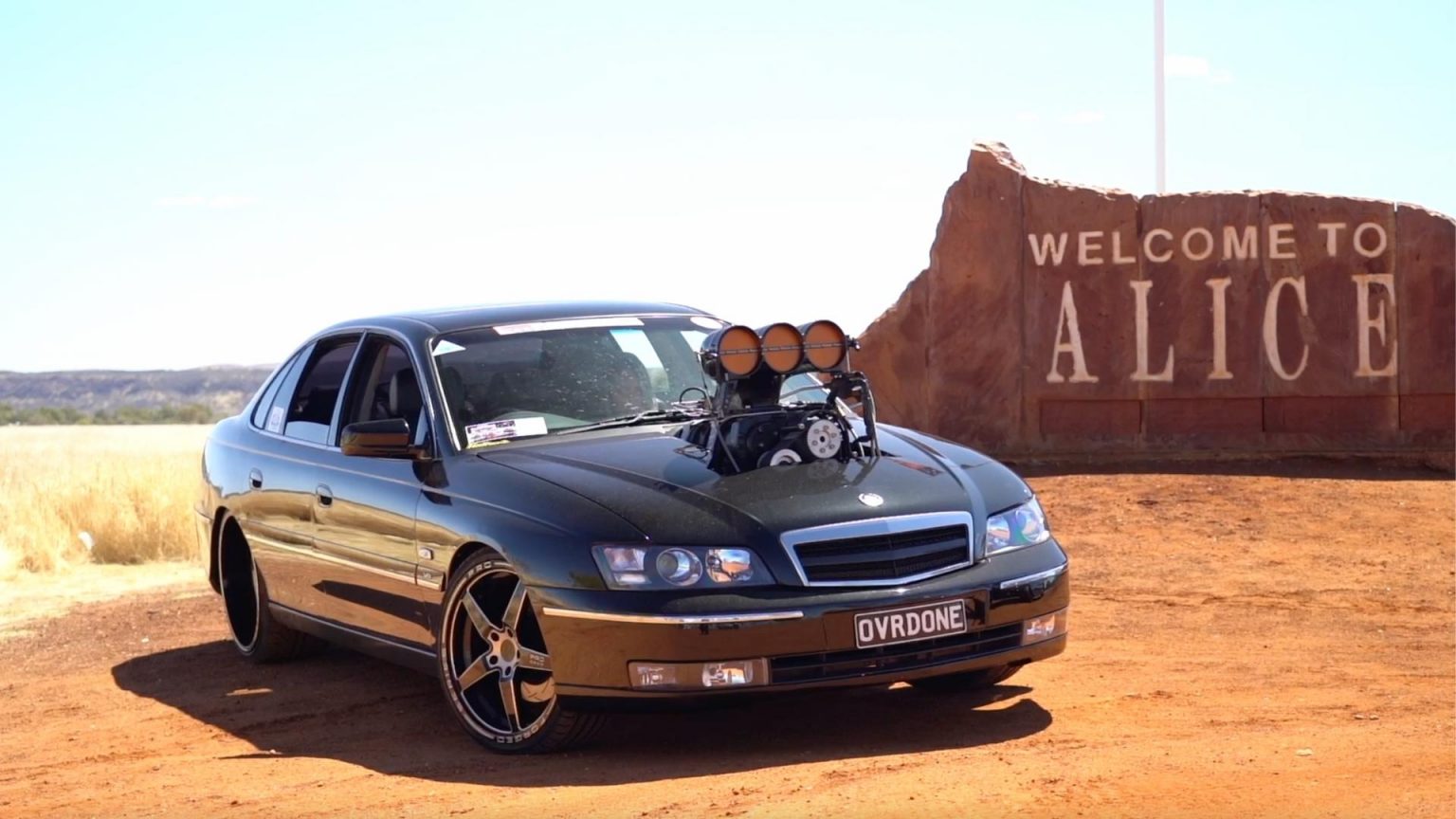 Surely after all that you're excited to head to Red CentreNATS 09 in 2023? Lucky for you entries are open. So enter your car and we'll see you in the middle in 2023.