ENYO - The latest creation from the brilliant minds at the Ringbrothers' that takes design cues from the wild world of Formula 1 racing.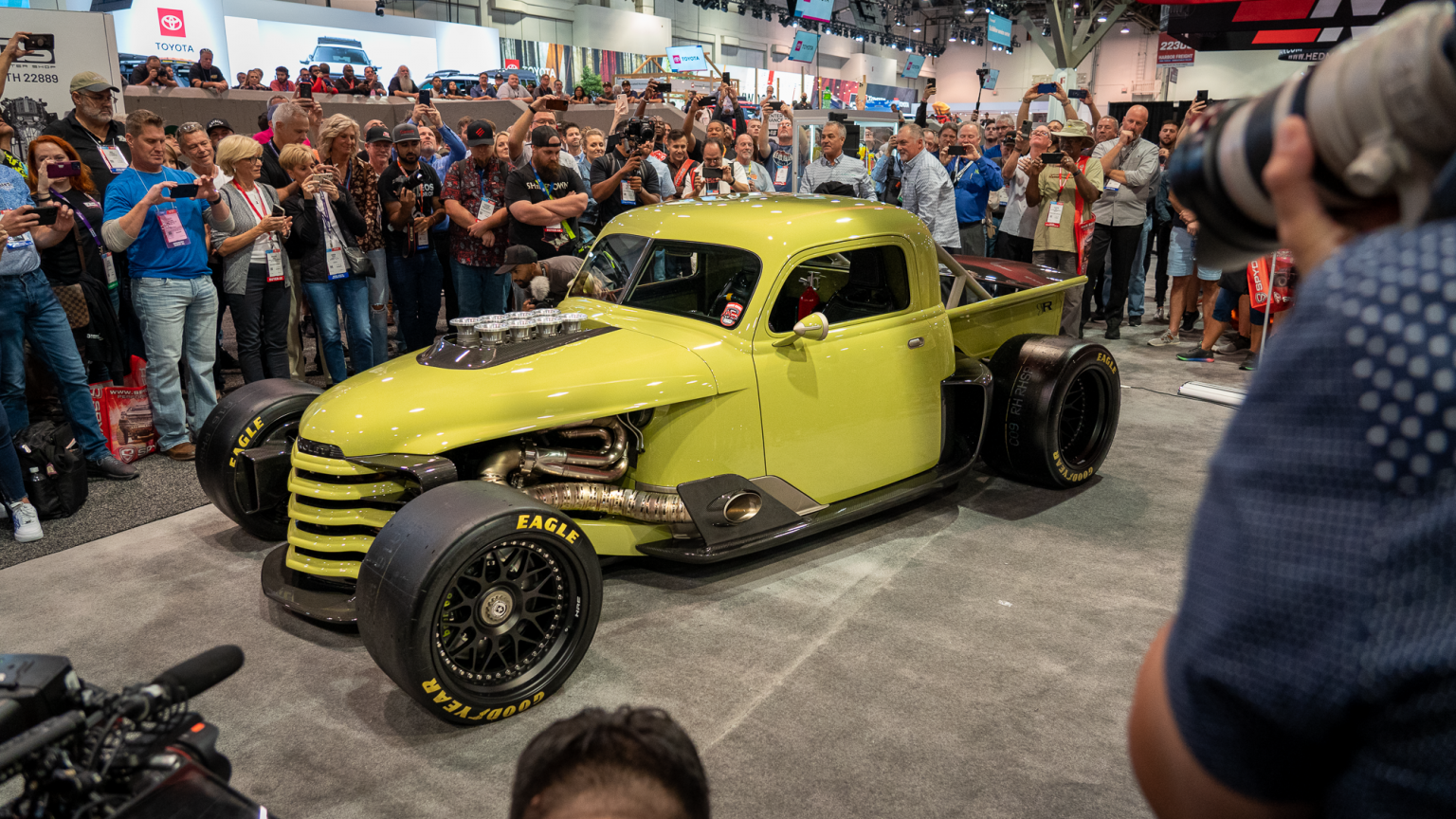 A project with more than 10,000 hours in the build and another 2000 hours in design and CAD has stunned crowds at the SEMA Show in Las Vegas this year. Ringbrothers have brought what is a melting pot of hot-rodding, Formula 1 engineering and an elite show car finish in what is their most ambitious project to date - 'ENYO'.
What started life in 1948 as a Chevy Loadmaster, is now almost unrecognisable under its amalgamation of one-off custom carbon fibre aero, huge racecar wheels and tyres and a mega 1000 horsepower 510 cubic inch tall-deck LS engine powerplant up front from Goodwin Competition Racing Engines.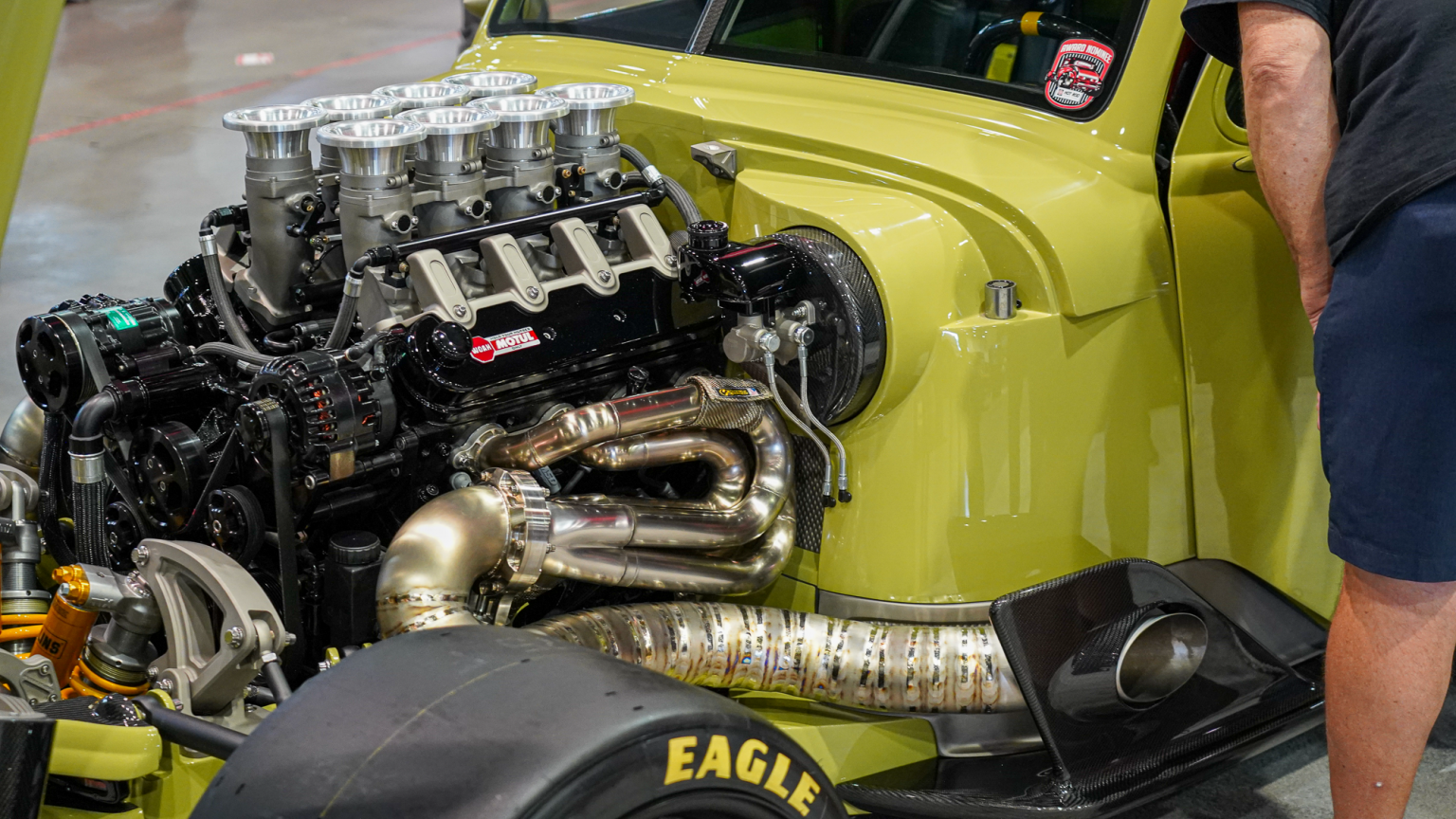 The original steel cab has been narrowed 4-inches, chopped 4-inches, lengthened 2-inches, wedge cut 2-4 inches through the cab and dipped in an epic 'Mythic Battle Green'.
Mike and Jim told us that this car isn't just for show either. The owner plans to rip this thing right out of the show hall at SEMA and take it straight to the track and give it hell. Whats even better than that? He can drive it home.
The car has a another set of the bespoke HRE Porsche 911 centrelock wheels ready to be swapped over with street-legal tread, so ENYO can cruise home windows up and air-con on.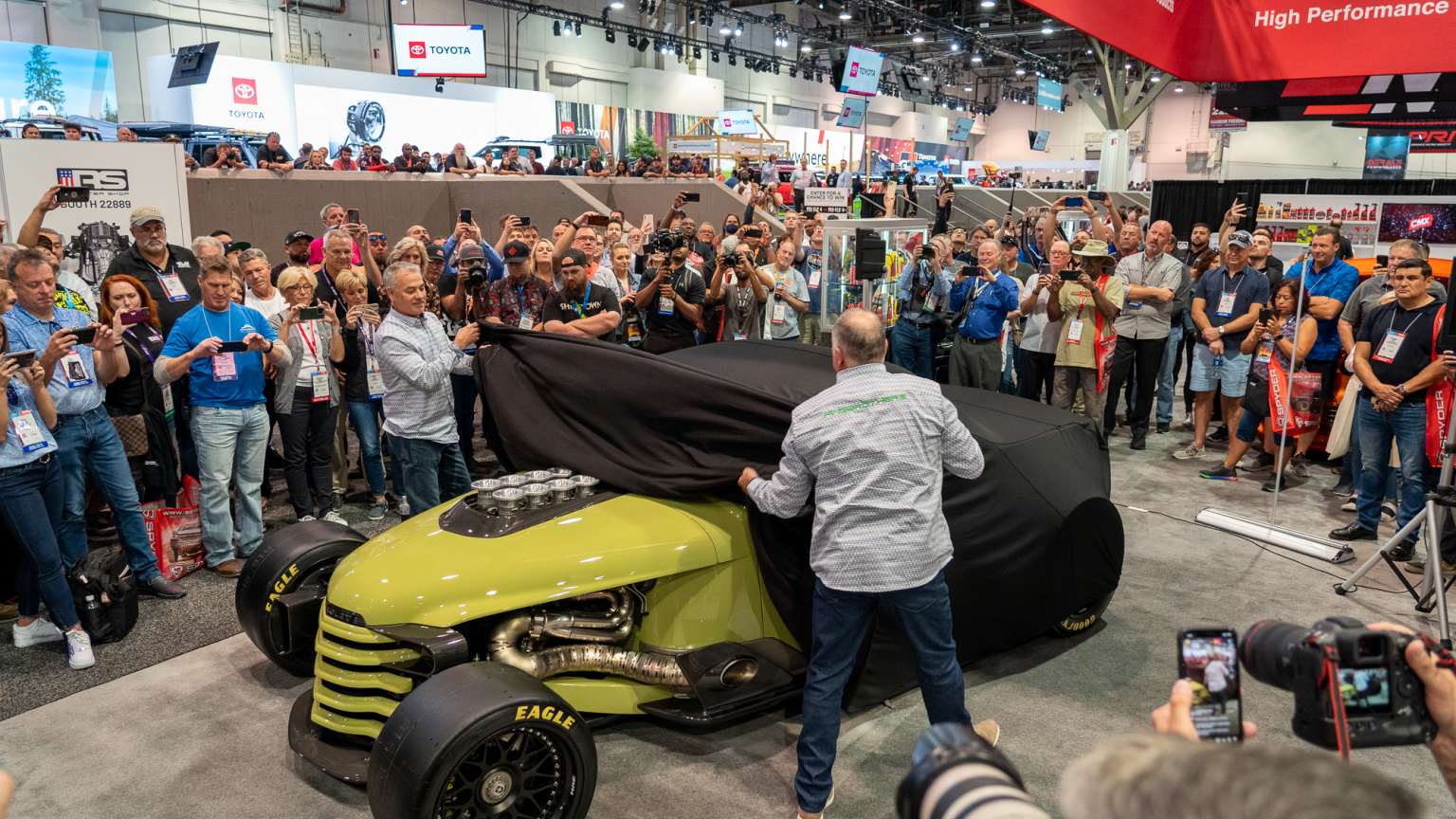 We got to chat with Mike and Jim before the show even started and scored an inside look at the build with the boys. Make sure you check the video above!
It's by far one of the hottest cars around at the moment and it's not hard to see why. It only makes us more amped for Street Machine Summernats 35 in January, where we've got over thirty cars set to be unveiled in the Meguiar's Pavilion. If you've got SEMA fomo - make sure you get down to Summernats in January and check out the latest from the best builders in Australia.