STAN SAINTY CUP PRESENTED AT RED CENTRENATS 08
The biggest prize in Australian Drag racing was revealed at Red CentreNATS 08, as the Burson Auto Parts Australian Top Fuel Championship launched the weekend in Alice Springs.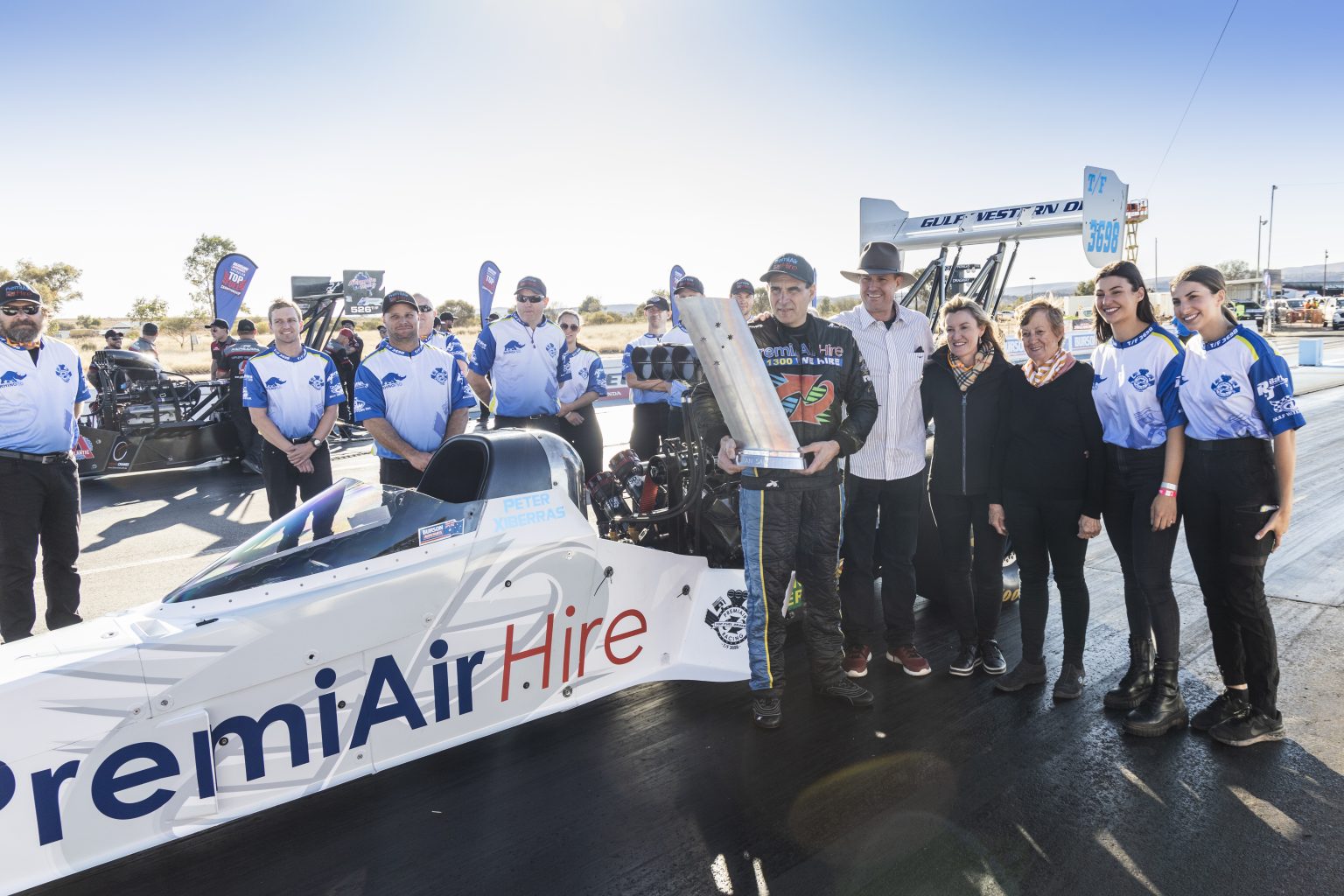 The Stan Sainty Cup has been 100 per cent proudly made in Riverstone Australia in the Sainty Engineering workshop. Terry and his tradesman, Billy Foster, have spent more than 200 hours designing, machining, fabricating, welding and polishing a truly unique trophy with meaning to capture the essence of both Stan Sainty and top fuel.
Creator of the Stan Sainty Cup, Terry Sainty said:
"This is not your average trophy. I wanted to make something unique but with meaning. This really pushed me out of my comfort zone and the emotions of creating something in memory of my dad made it even harder. I spent a lot of time considering the design and wanted to be able to make the trophy fully in- house, this is the Sainty way. I really respect all the racers and top fuel teams.
"Top fuel is a really challenging category to compete in. We have tried to create something special with this cup by avoiding all the usual materials that trophies are made from and make a trophy that reflects strength and determination, both things that my dad had for his commitment to his lifetime of work and unwavering passion for top fuel."
Congratulations to Peter Xiberras for being the inaugural winner of the Stan Sainty Cup.